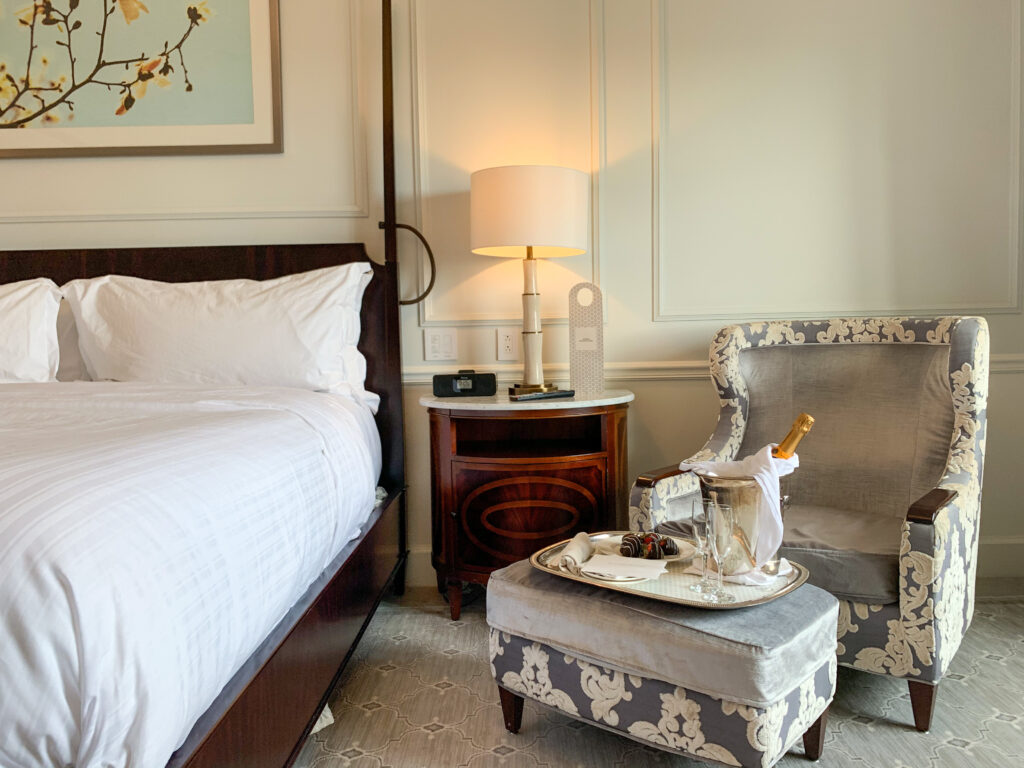 We've all missed traveling, especially making those unforgettable memories. Grant and I love to celebrate each month of us being together. Usually it's a little date night action at our favorite restaurant or our favorite food in a unique location. We like celebrating this special day each month a little more to keep the romance alive while showing each other how much we really appreciate the other.
At the beginning of our relationship, we both decided we wanted to celebrate milestones with new memories. Unfortunately, our 6 month anniversary happened to take place during quarantine. We wanted to make sure that we stayed safe and healthy and celebrated at home, but knew when the moment was right we would do a late celebration.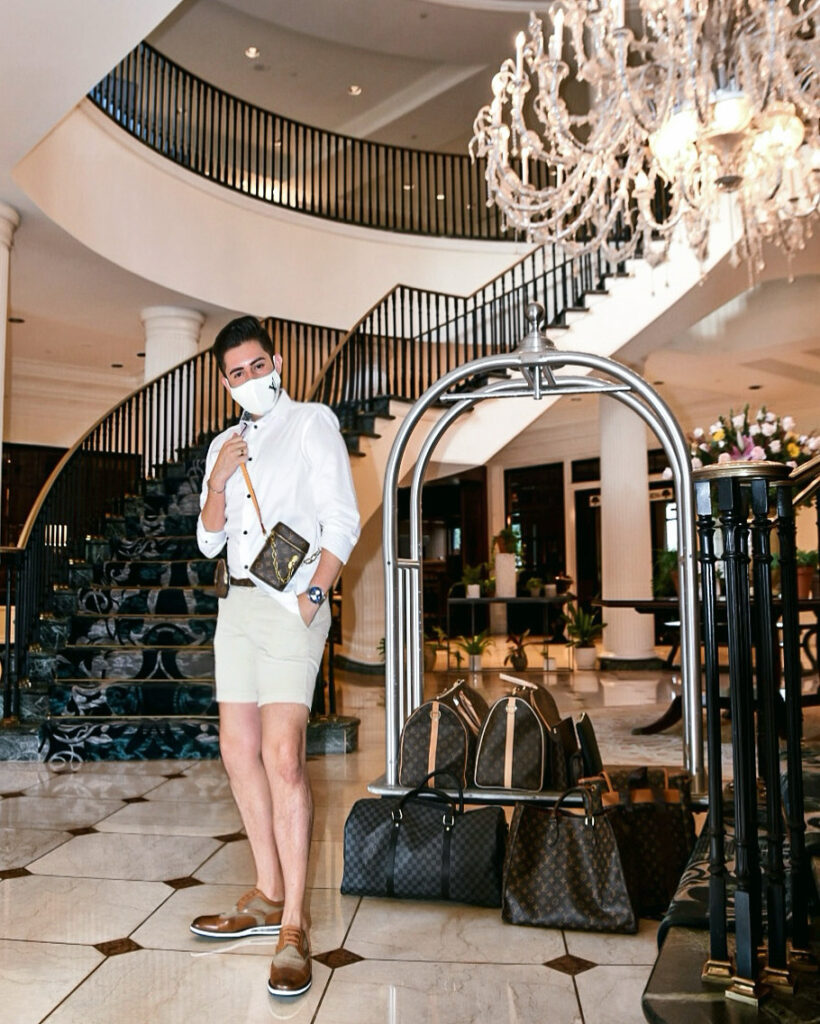 After months of postponing and planning, we decided on a romantic getaway to the city that we fell in love in, my old home, Charleston, SC. When trying to determine what would make this trip memorable, all I could think about was Belmond Charleston Place. The property has that modern southern charm that travelers look for with impeccable service and experiences. From luxury shopping stores in the lobby to large rooms and a year round pool. Did I mentioned the spa?! To die for. This property is a must on at least one trip to Charleston – promise they'll get you hooked on your first stay and you won't want to stay anywhere else!
This was Grant's first time to the property, but I was no stranger to it as a past employee and guest. I was able to bring back my historical facts, accolades and old property tour tips. He was really impressed with all the history and fun details I knew – lets be honest, I was definitely trying to show off.
We checked into a beautiful room at the property's club level. The top two levels of the hotel are reserved for guests who want to be extra pampered – get a room here and you won't need food or drinks from anywhere else, but of course there's so much goodness around the property that I encourage you to eventually take a walk outside, haha. Anyways, back to the club level – they offer food and drinks all day long from 6:30a.m. – 10p.m. there is something for every craving. Now the views up here are spectacular – whether you want views of the city or the iconic Ravenel Bridge and Charleston harbor, it can happen up on the Club Level. The dual level club lounge is the perfect spot to hang out and get lots of good pics. Plus, you have your own concierge for helping with any of that planning outside of the property.
Let's talk about these rooms: First off, they're everything we look for SPACIOUS. The contemporary design with a Southern soul appeals to every traveler. We were greeted with a little gift from the Charleston Place team to help us kick off our romantic weekend – we love a champs moment.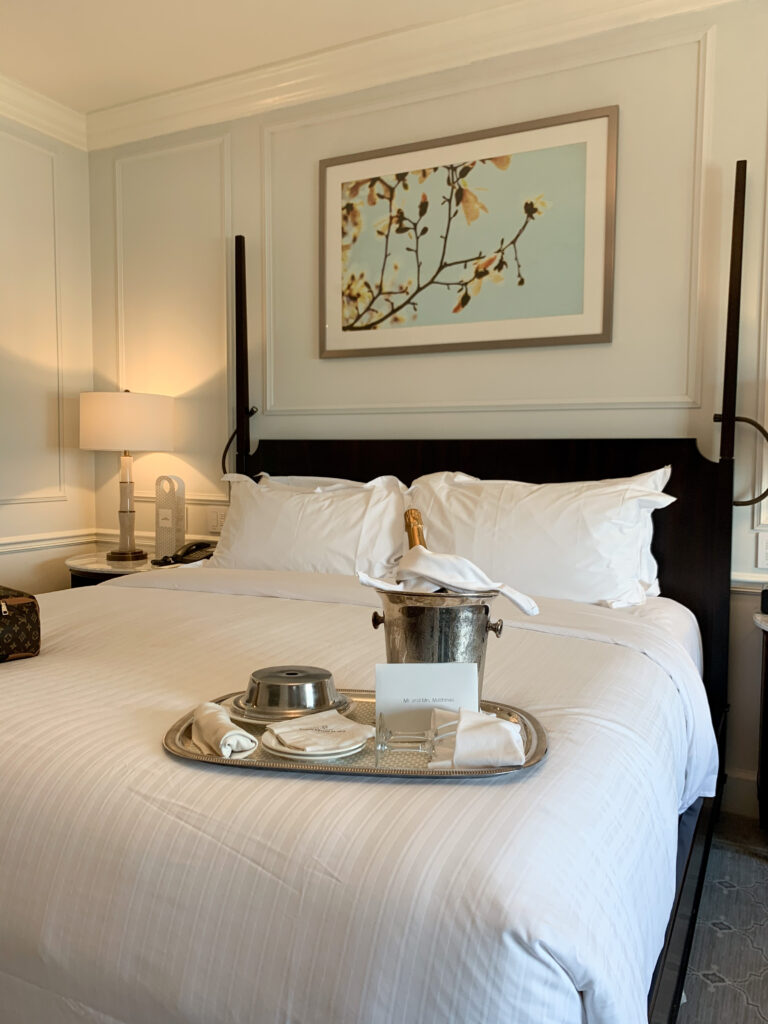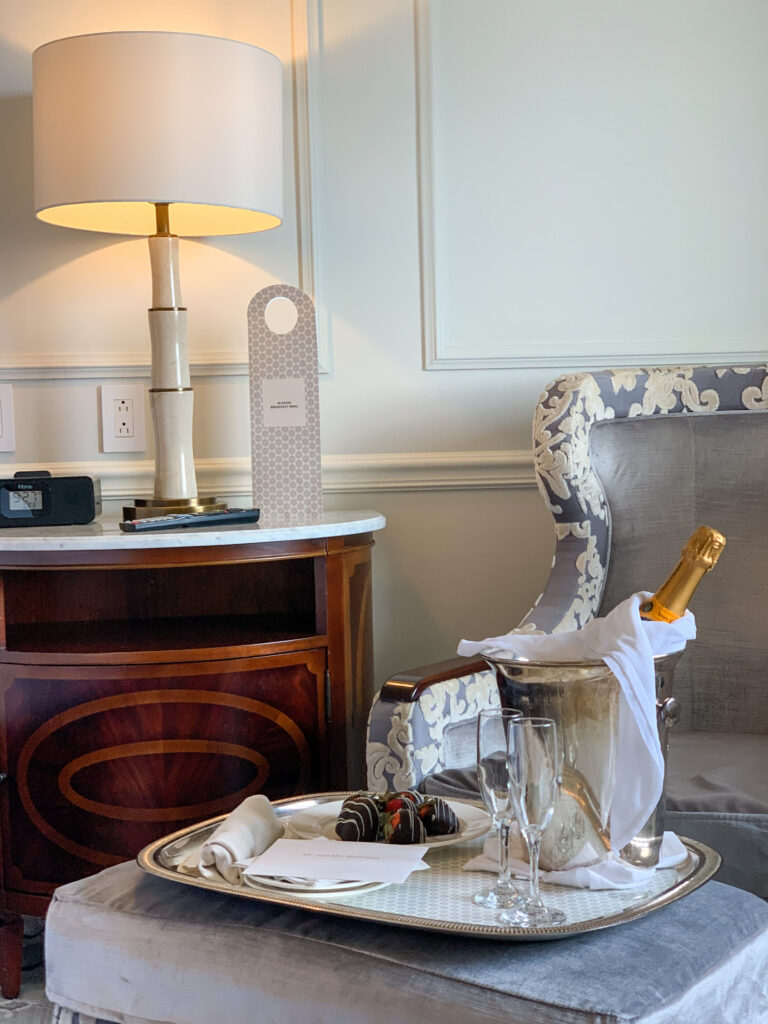 After a long trip into Charleston, Grant could not wait to spend some relaxing quality time. He was most excited about the tub in the room, a Grant-sized tub. This is one of the only tubs that Grant has actually been able to soak in. It's not easy finding a tub that a 6ft 3in guy can fit in comfortably. Grant will tell you that a tub is what he misses the most from our old place. Tub time and masks with more bubbly was the perfect in-room spa experience for us.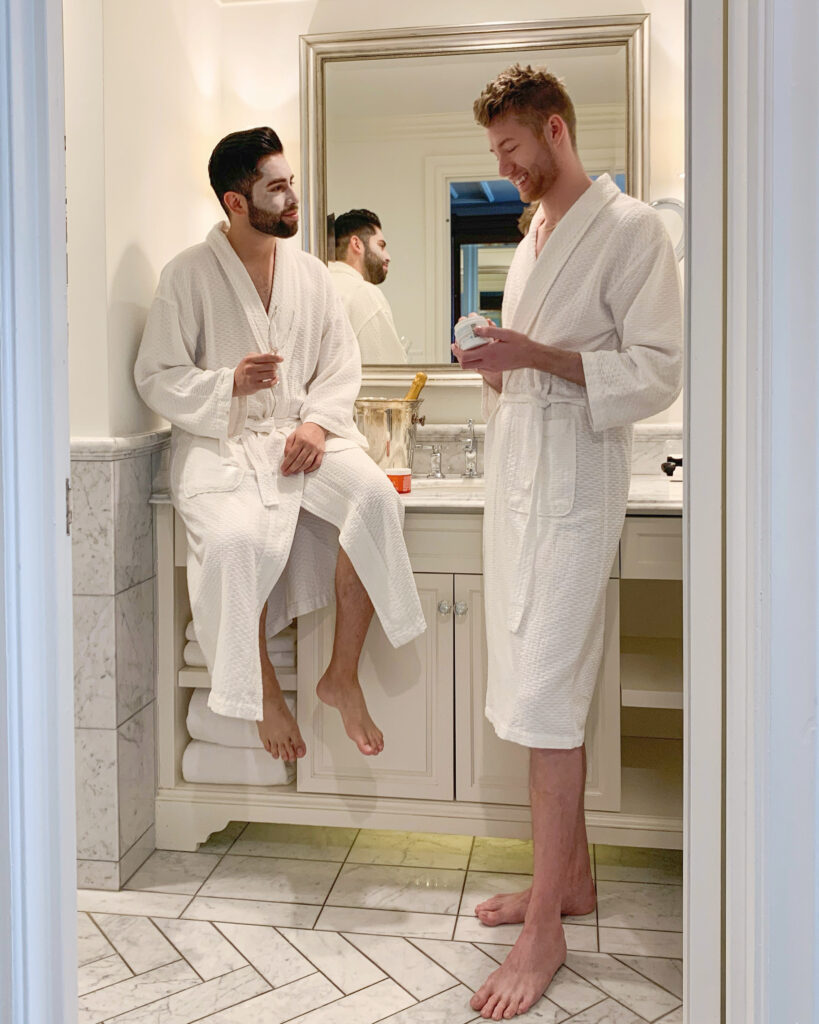 Our room also included both an in-room office area and sitting area. Despite being away on a lovely weekend, we did use these spaces for work. Yes, we're guilty of not being able to get away from work completely. It's a part of being and building that #PowerCouple brand. We did spend a little time checking our e-mails and making sure that we weren't letting any projects fall between the cracks while we were gone. We set a time limit to make sure we were actually enjoying our vacation though.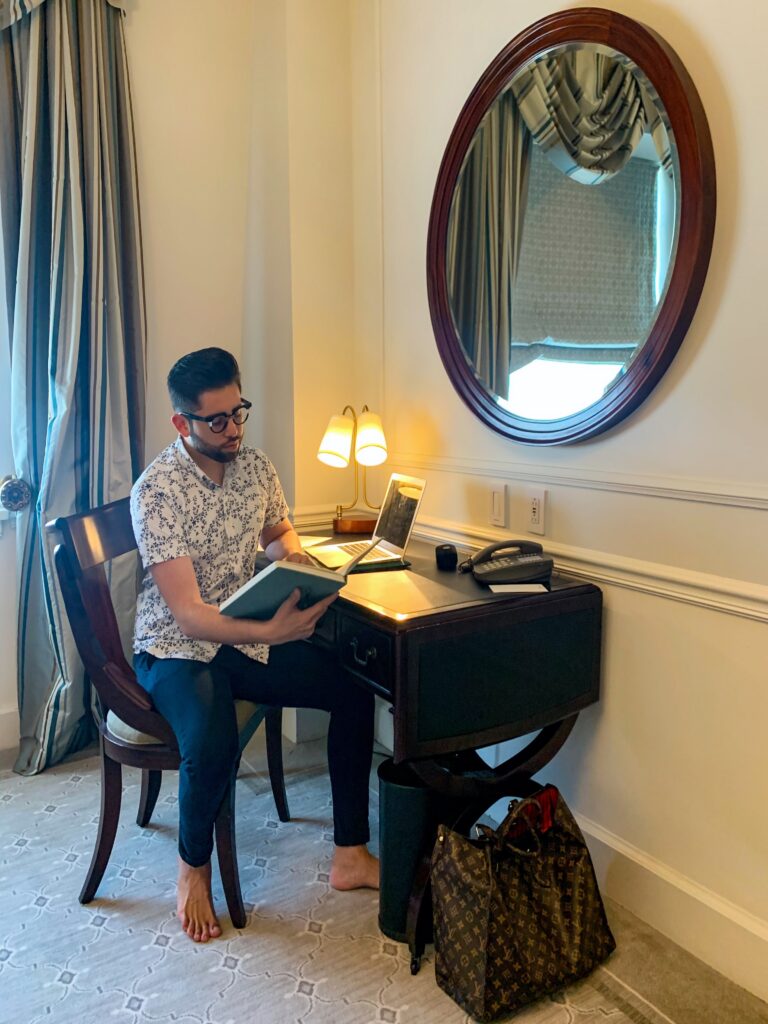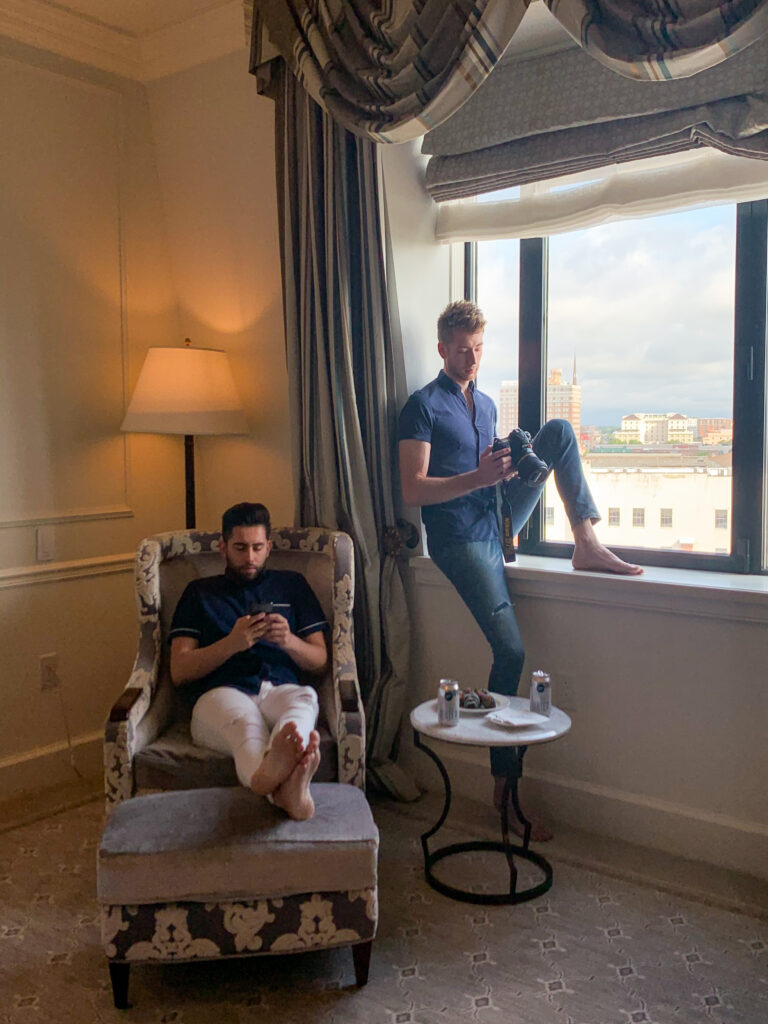 Snack Time: This is going to be wild, but our mini fridge in the room had these canned waters, and they were SO GOOD! We will save the topic of different tastes in water for another time, but these were so refreshing. Maybe it was the can versus a plastic bottle. I don't know, but I am on a mission to get these for my house.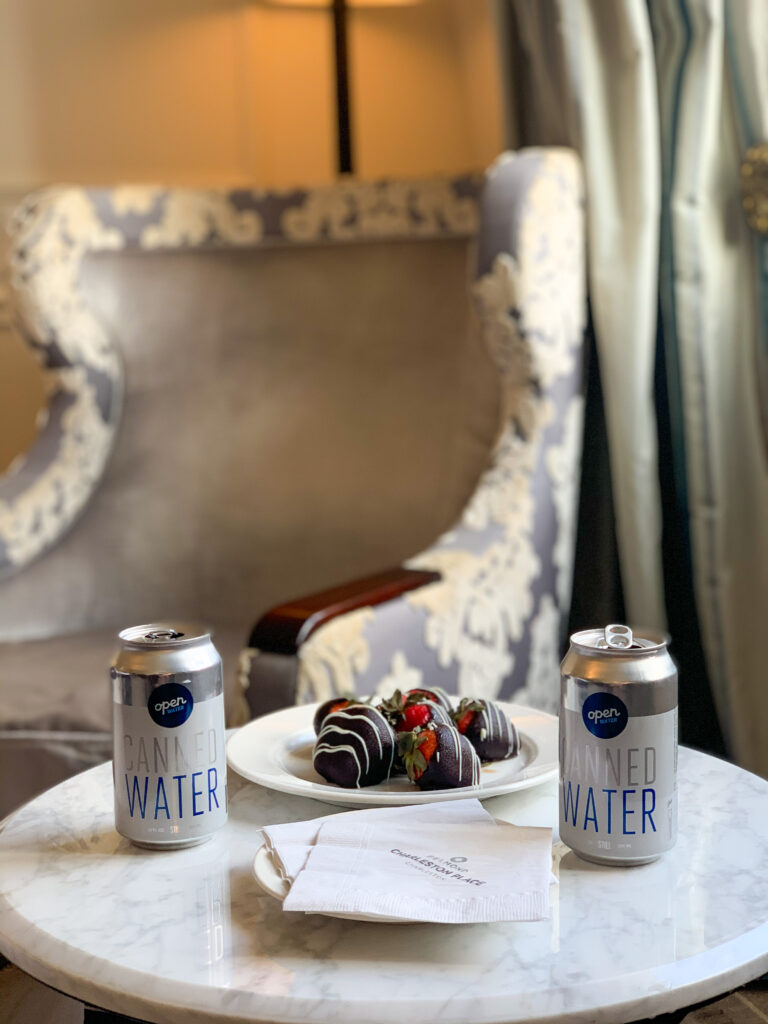 Finally, once you do venture downstairs, the shopping is obviously a must, but there are some great dining options right in the lobby. From a white table cloth experience in the famous Charleston Grill to drinks in the cozy Thoroughbred Club. I highly recommend the famous bar nuts here, they are sooo good. Like, I used to eat cups of them in a day while on property – a confession I have no shame of. And if you're looking for a delicious brunch experience, make sure to check out the Palmetto Cafe.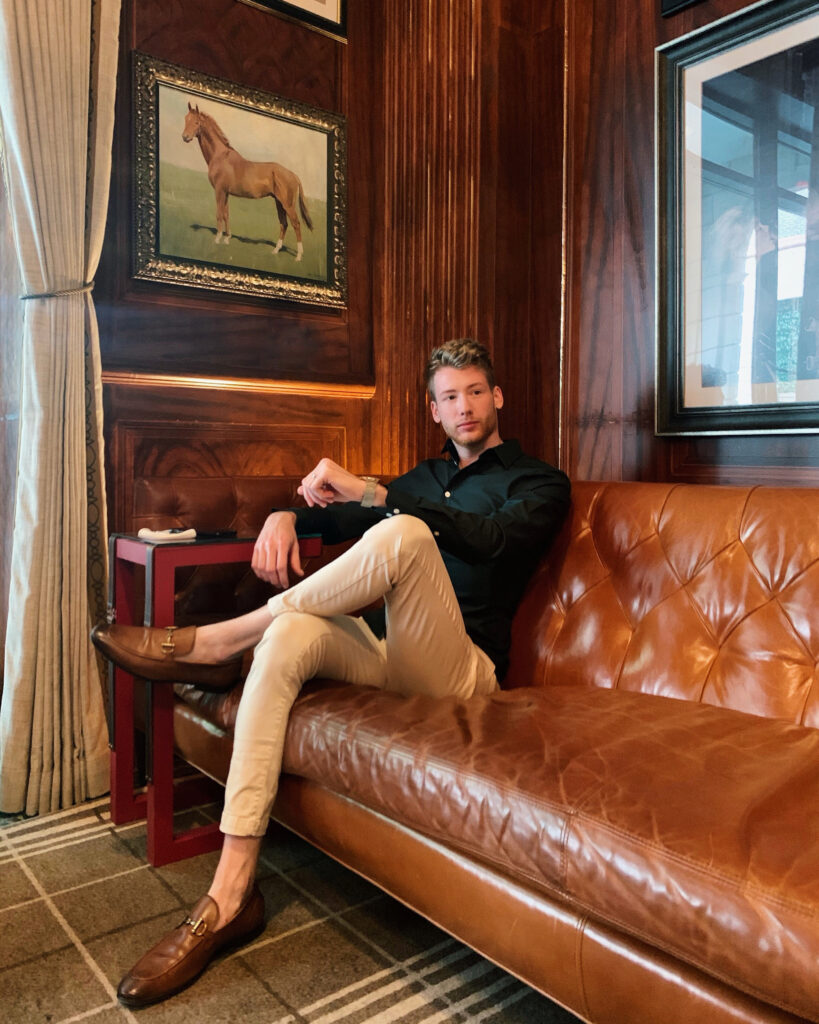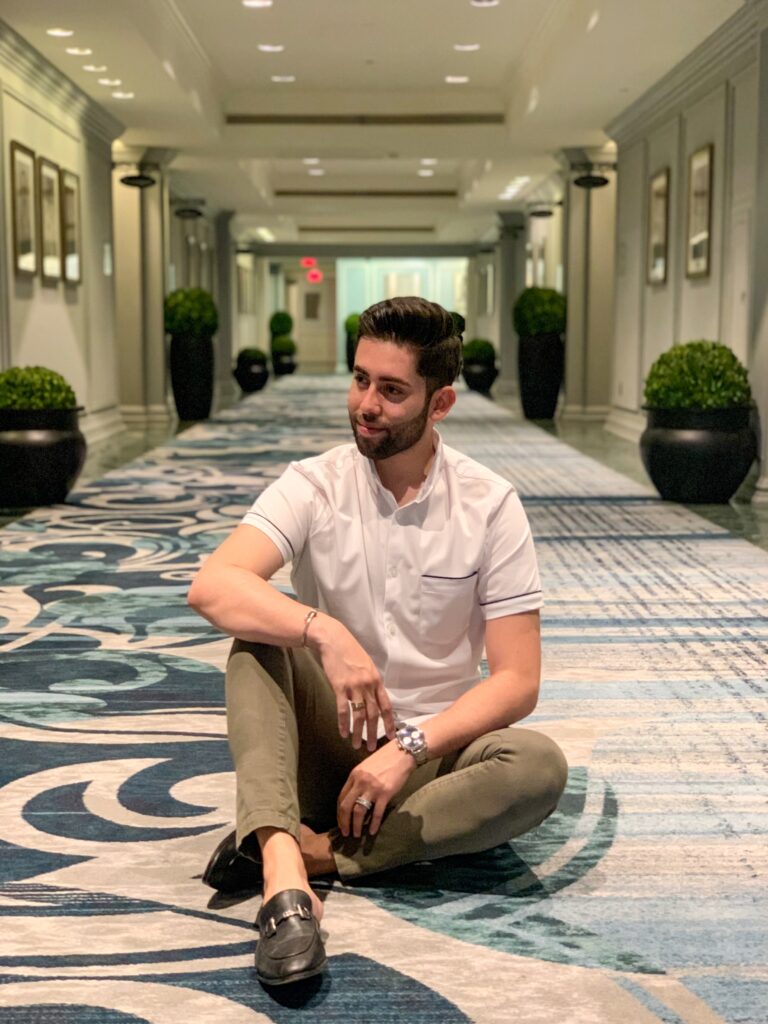 Belmond Charleston Place truly has you covered from A to Z during your stay. Whether you're looking for a romantic getaway like us or a last minute staycation/getaway, this property will check off all the boxes and exceed your expectations! Want to see more of this amazing property and some throwback moments to little Louis during my first year in Charleston? Check out more of the beautiful Belmond Charleston Place property here. See how I lived the Suite Life here. Finally, see my culinary experience at Charleston Grill here.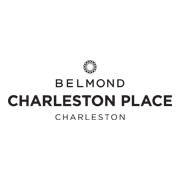 To book your next travel experience at Belmond Charleston Place, visit their website here.