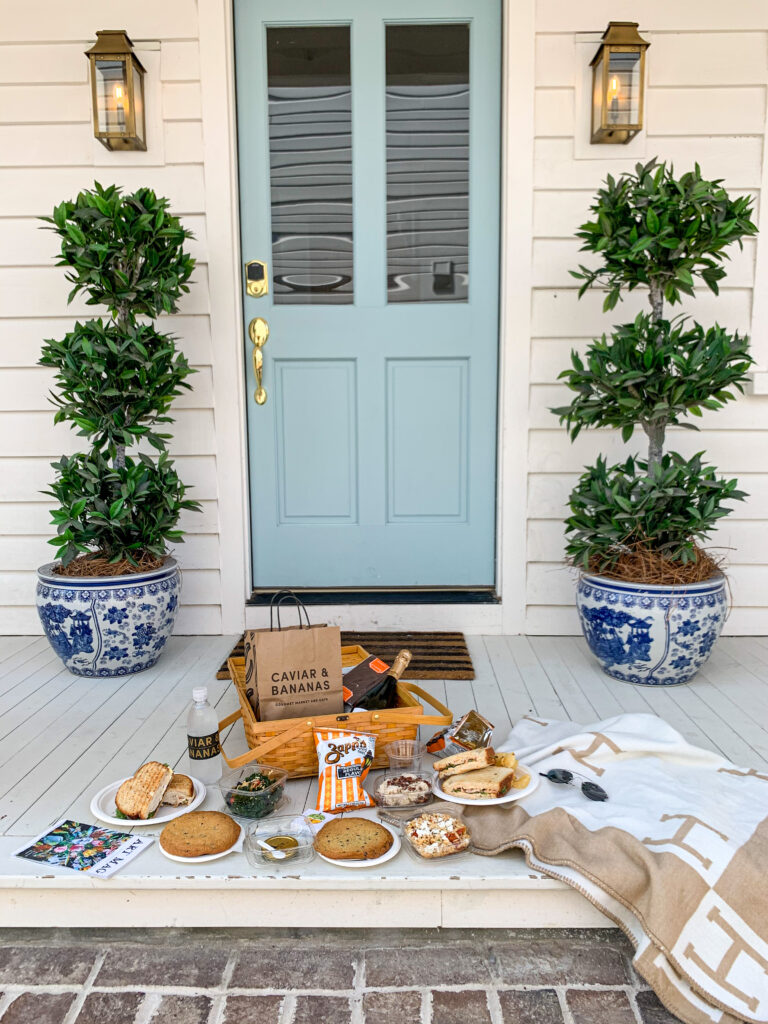 There's nothing like a Charleston picnic! Whether you're enjoying it on the beach, at water front park, the battery or right in your own backyard. We were lucky enough to be in one of Guest House Charleston's newest compound of luxury homes and steps away from a beautiful picnic location. Charleston porches are a signature of the South. We used this souther staple as the perfect backdrop for a romantic picnic – with a little help from our friends at Caviar and Bananas.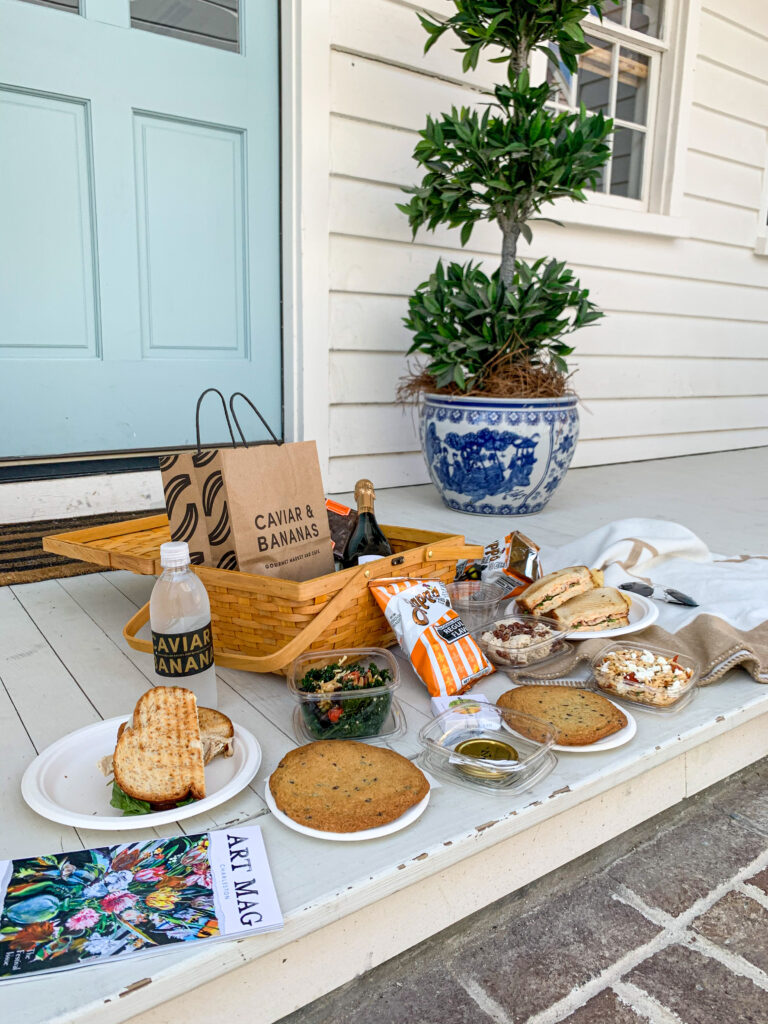 Our picnic was a part of C&Bs summer picnic baskets. These packages came in a picnic basket that guests could keep with everything inside. All you have to do is pick your spot and bring your blanket. There were 3 options of picnic baskets and we went with the Sandwich Picnic Basket for two.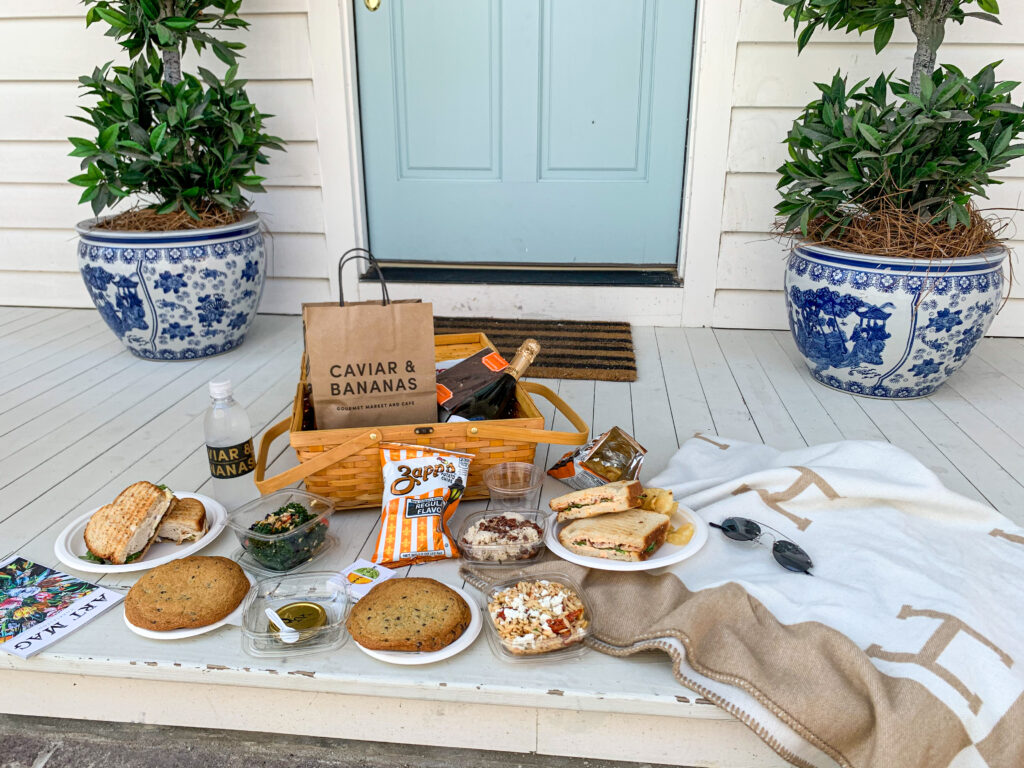 From sandwiches to chips, all the sides, and event the champagne! This basket had it all. The basket included two delicious sandwiches, two sides, chips, champagne, chocolate, gum, and all the plates and cups necessary. We were able to add a few things to make our picnic that much more fun. Grant really wanted to try the pasta salad and I MISSED these giant cookies – like the size of your face giant. They're always warm and baked perfectly! C&B also treated us to some caviar – they knew we were EXTRA haha.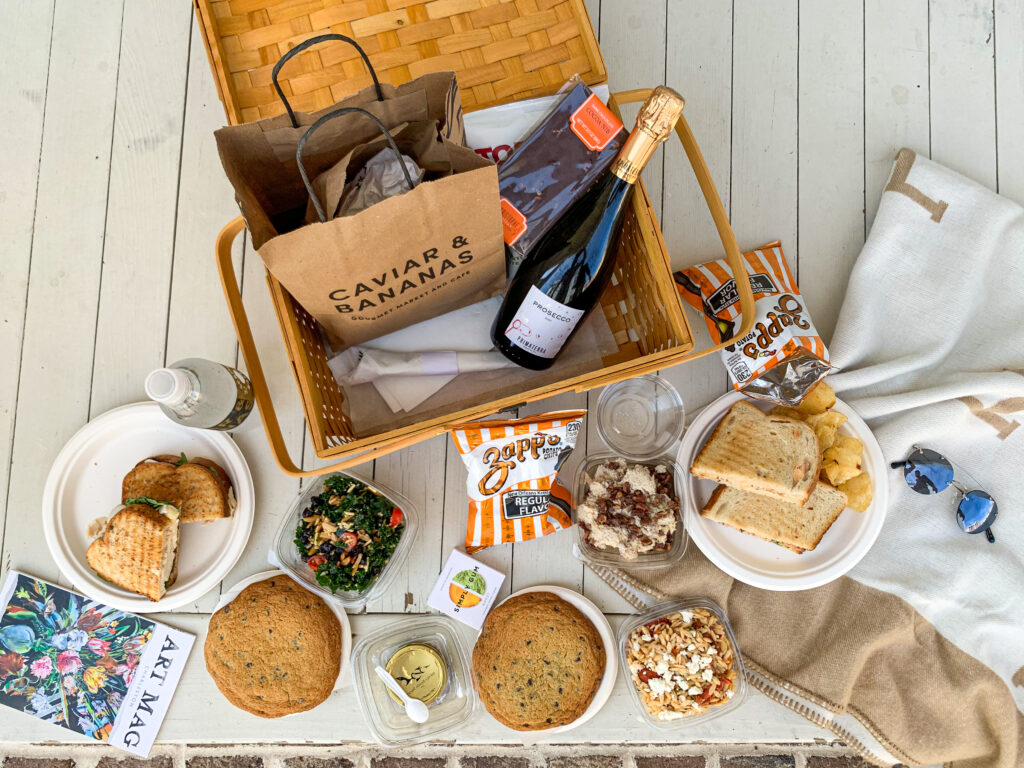 I was so excited to hear about this picnic package because it included so many of my favorites. If you've followed me on social media for a while, you know that Caviar & Bananas was a regular occurrence for me. I have no shame in saying that I went into the George St. location solely for a cookie 2-3 times a week. It got to be a problem, but I walked there from my apartment so it was well earned. LOL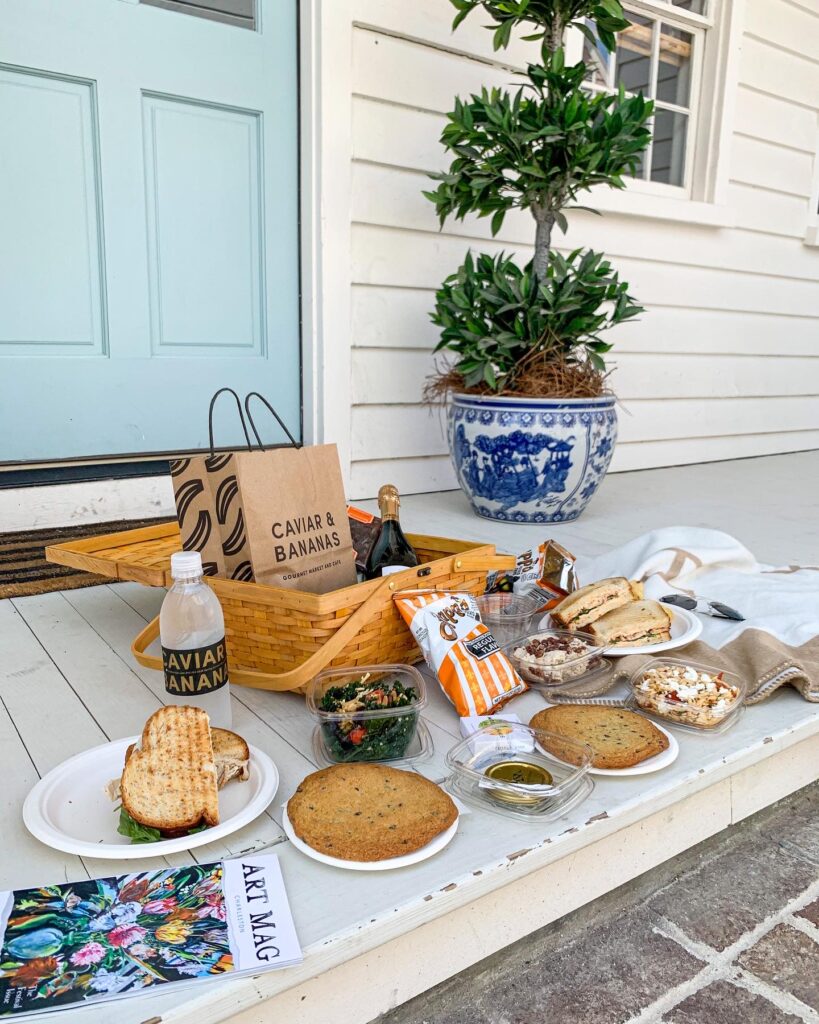 The fresh Kale Salad is also a favorite of mine. Its one I can just eat with nothing else, but also delicious with tenders or shrimp you can find in the prepared food bar at C&B.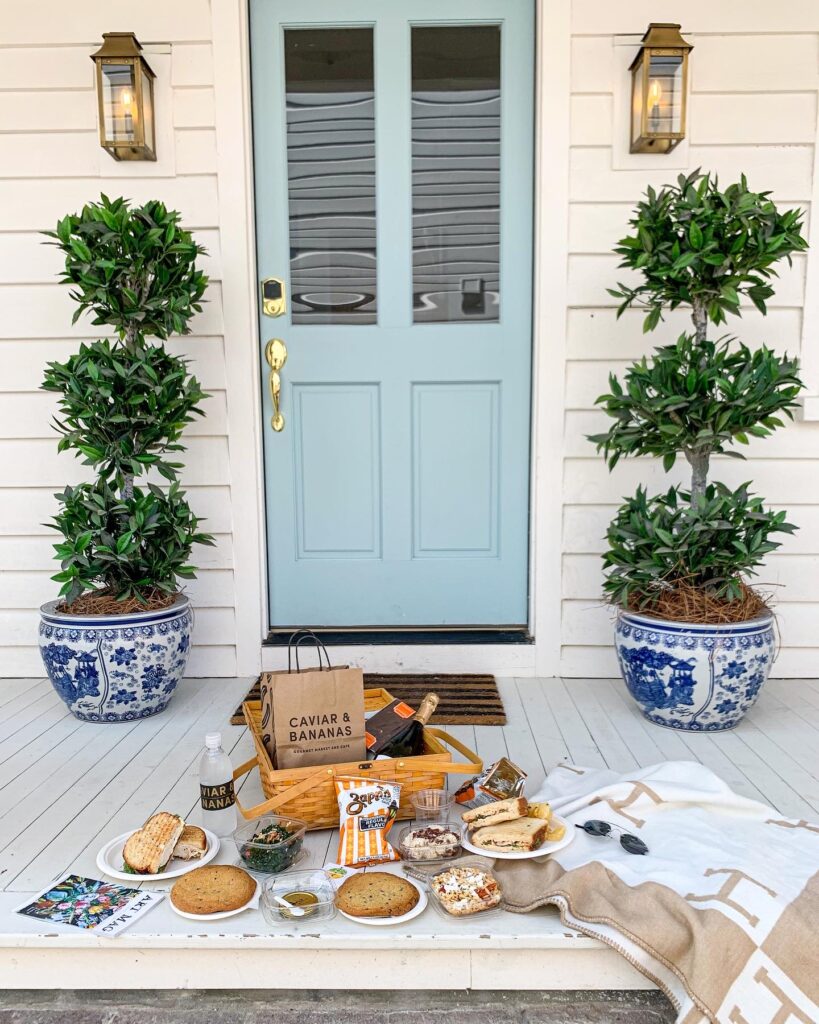 If you're in Charleston, Caviar and Bananas is definitely a must! And if you're flying in or out of CHS, you can check out C&B at the Charleston airport location too. Thank you Caviar and Bananas team for helping us create a fun and delicious memory.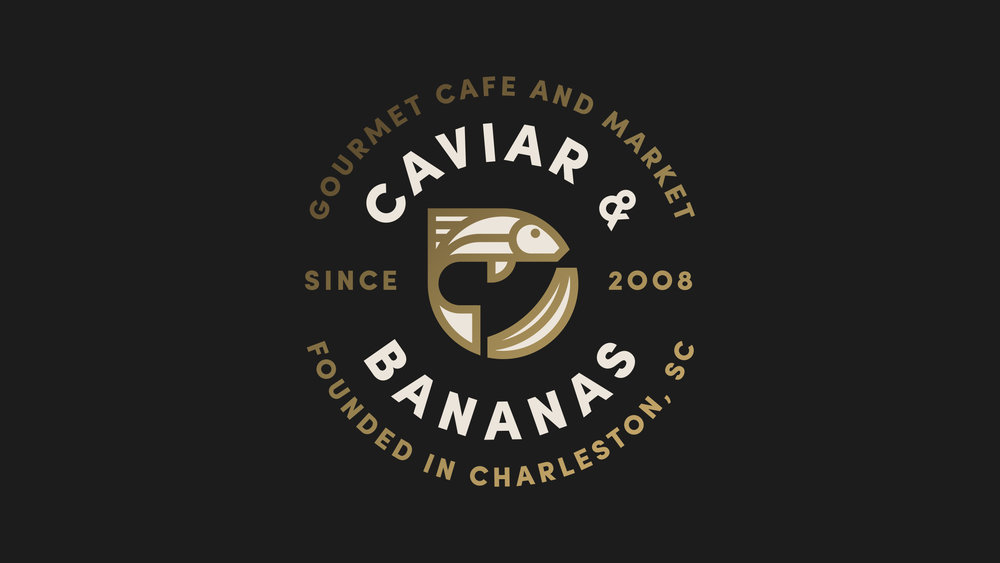 To check out all the goods Caviar and Bananas has to offer, visit their website here. They're more than just a lunch and dinner spot, they have prepared meals to make your life easier and they can cater your next meeting or event. Follow them on instagram here.