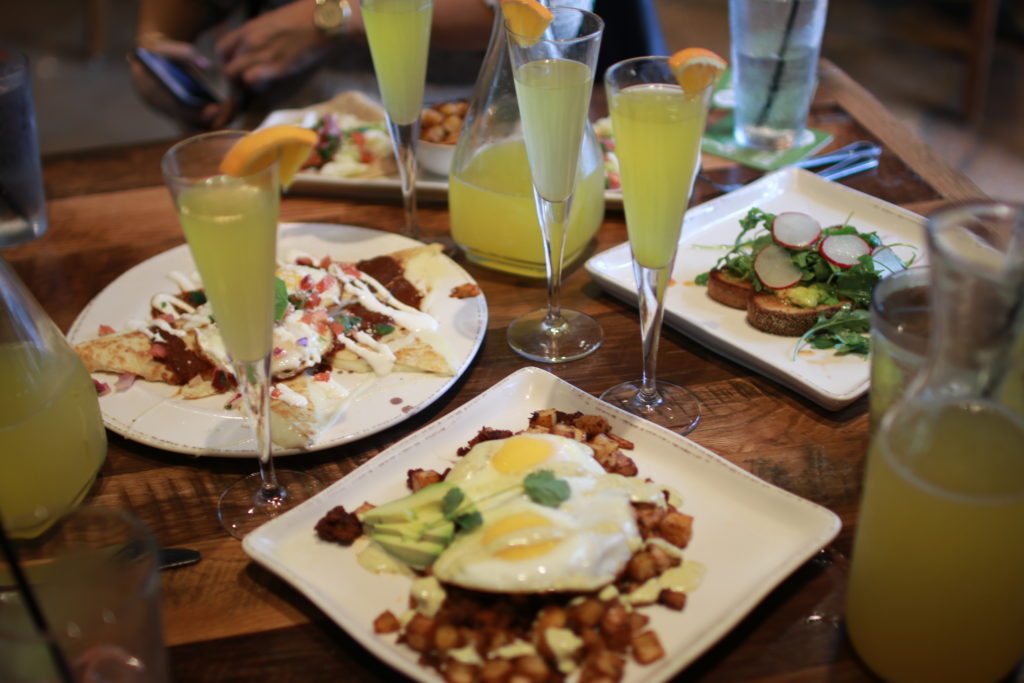 Anyone who knows me knows that my absolutely favorite meal of all time is BRUNCH! Living in a city where the culinary scene is out of this world, there are so many options. There is nothing wrong with a traditional Sunday brunch with friends, but sometimes your stomach craves more, ya know?
A couple of months ago, SOL Southwest Kitchen & Tequila Bar opened up their third location a block away from my apartment in downtown Charleston. I am all about some tasty southwest inspired food and a good margarita, so It was the perfect addition to the neighborhood. My roommate and I love going to the bar for Happy Hour. Not only are their prices on drinks and food incredible for any budget, but their selections on liquor, wine and beer are mind-blowing. Seriously, they have over 70 premium tequilas, a great selection of wines, and 16 craft beers on tap. The best part, every drink is made fresh and not with some super sweet artificial mix and stuff. Oh, and their happy hour food menu is also very tasty!
Charleston and I share in common our love for brunch. Yet, there are fewer and fewer places that offer the usual "bottomless mimosa." It was music to my ears when I found out that SOL offered a delicious new southwestern inspired brunch menu with….drumroll please…ENDLESS MIMOSAS. I know you might think thats great, but It gets better – the endless mimosas are just $10!! Obviously, the moment we sat down, we ordered 4 Endless Mimosas!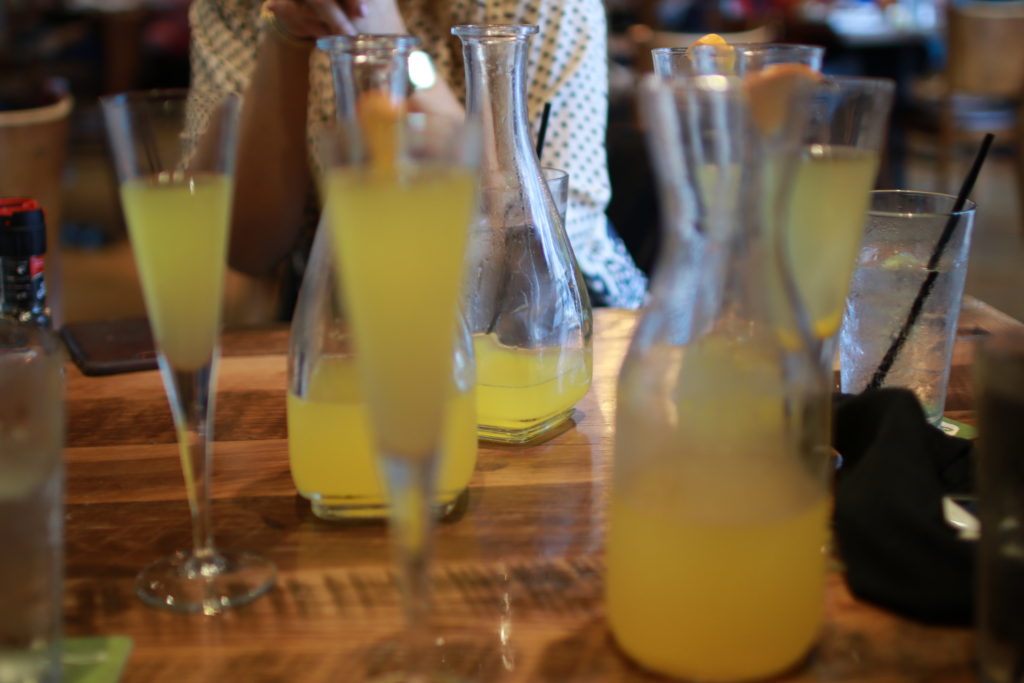 Now, me tell you about the tasty dishes we enjoyed. Up first we started with a SOL Trio – the sampler comes with a warm quest, fresh guacamole, and we chose a grilled pineapple salsa. SOL has definitely nailed their chips. Each chip to dip with is perfectly salted and crispy.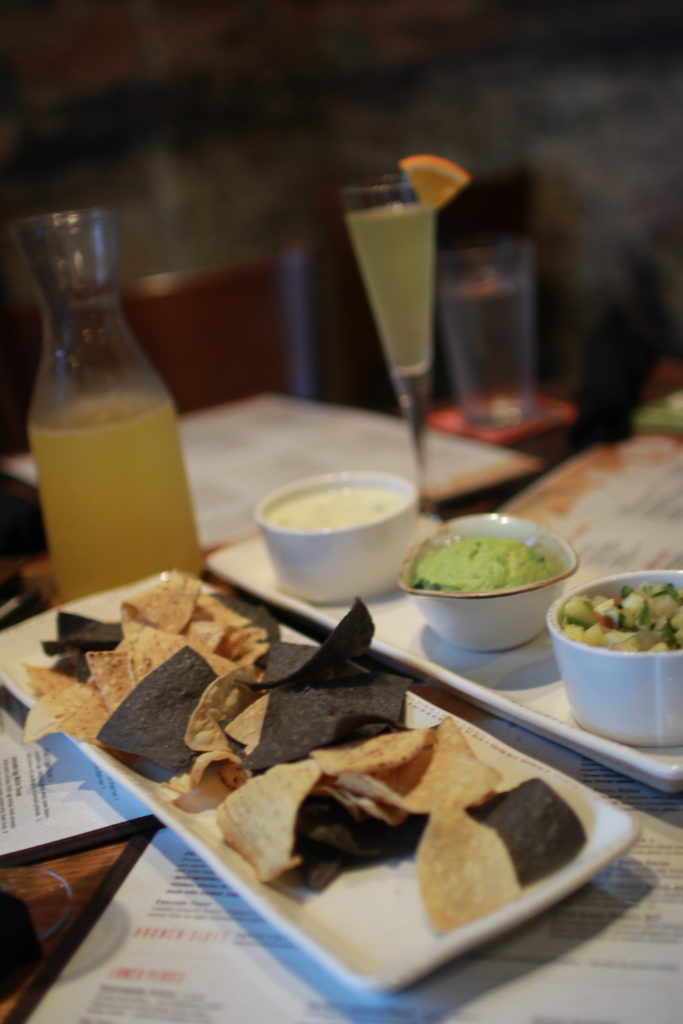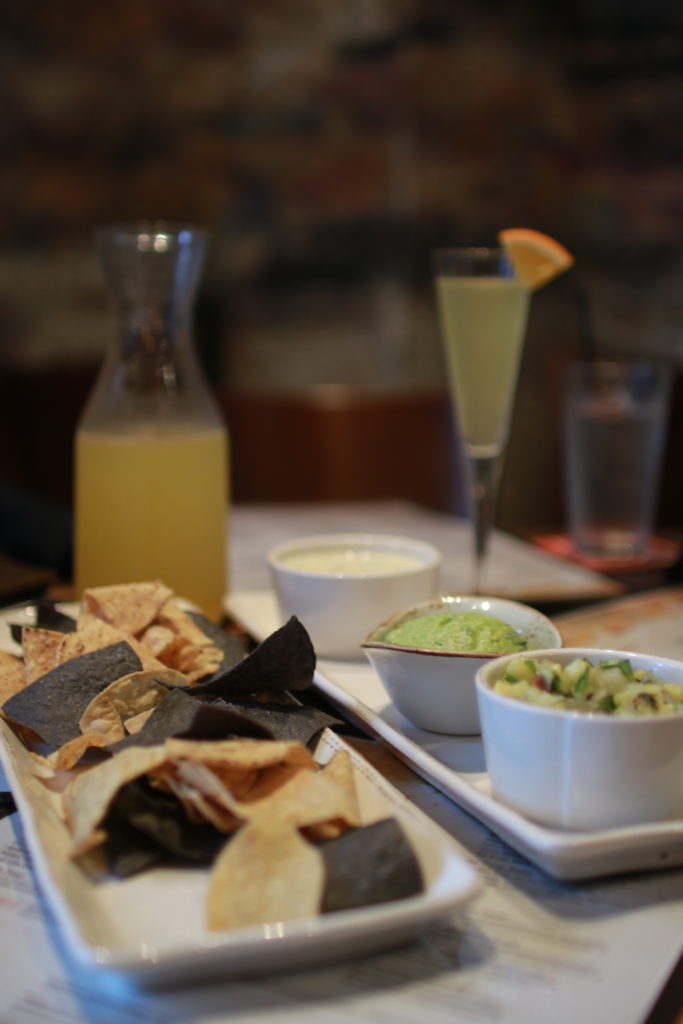 Once It came time to order, it was so hard to make a decision on just one dish. We all decided to get something different to have a bite from each dish. I kicked off the orders with a SOL Potato Hash Plate. The Hash Plate begins with adobo brunch potatoes, salsa Fresca, two over easy eggs, and green Chile hollandaise. You can choose from several different add ons atop the potatoes. I decided on chicken, chorizo, and avocado to finish off my plate. The whole dish was so fresh, not spicy, but very well seasoned. The chorizo was my favorite part of the whole dish. It taste so fresh and they definitely spent some time picking out the perfect one for the dish. It was also a very filing dish – so worth It!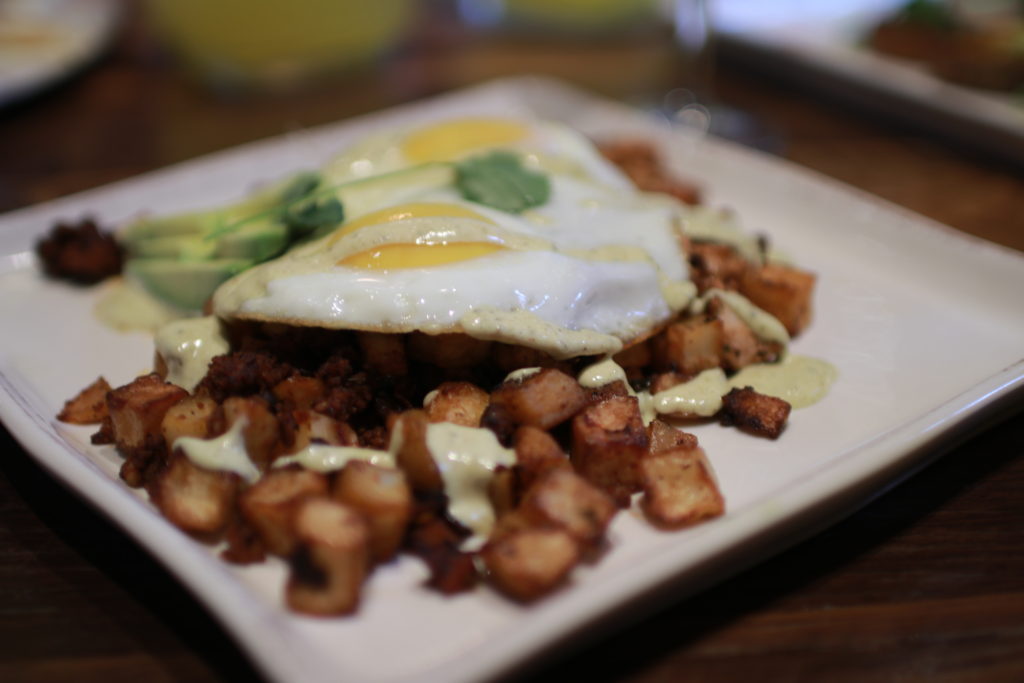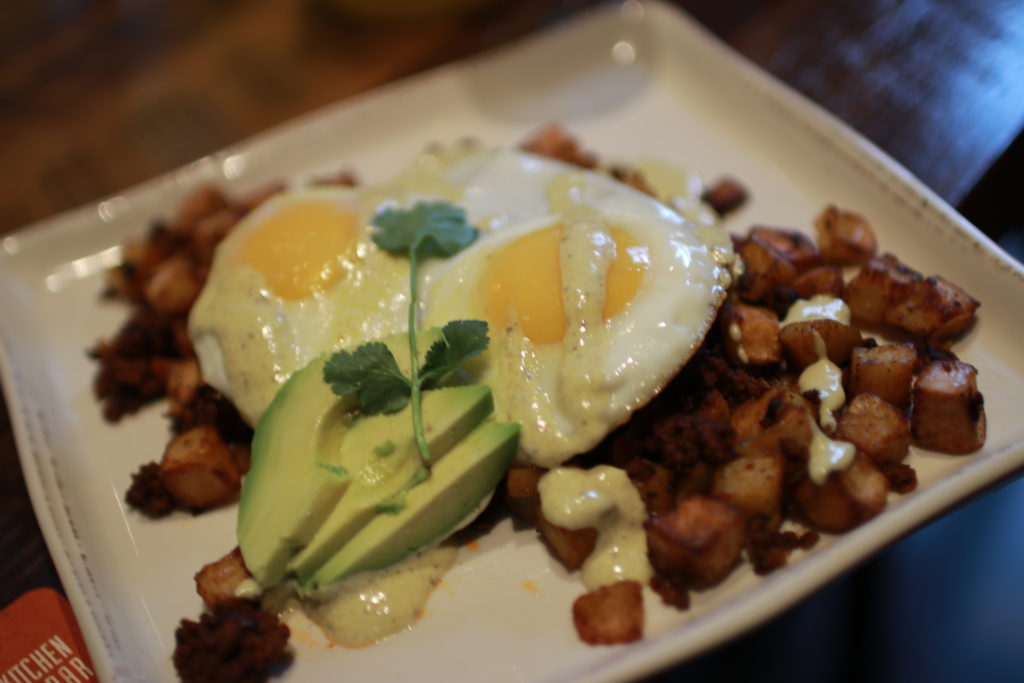 Next, Kristin and I fought over who would order these, but I of course let her order the full dish in exchange for a bite. The presentation for these Huevos Rancheros was pretty great. The plate begins with a cheese quesadilla as the base – what a cool way to add cheese in there, right? The two sunny side up eggs are then topped with black beans, pico de gallo, sour cream, red Chile sauce, and some quest fresco. Kristin took one bite and she knew she had made the right decision! I was obsessed with the queso fresco. You can also add chorizo or steak to the dish, if you like.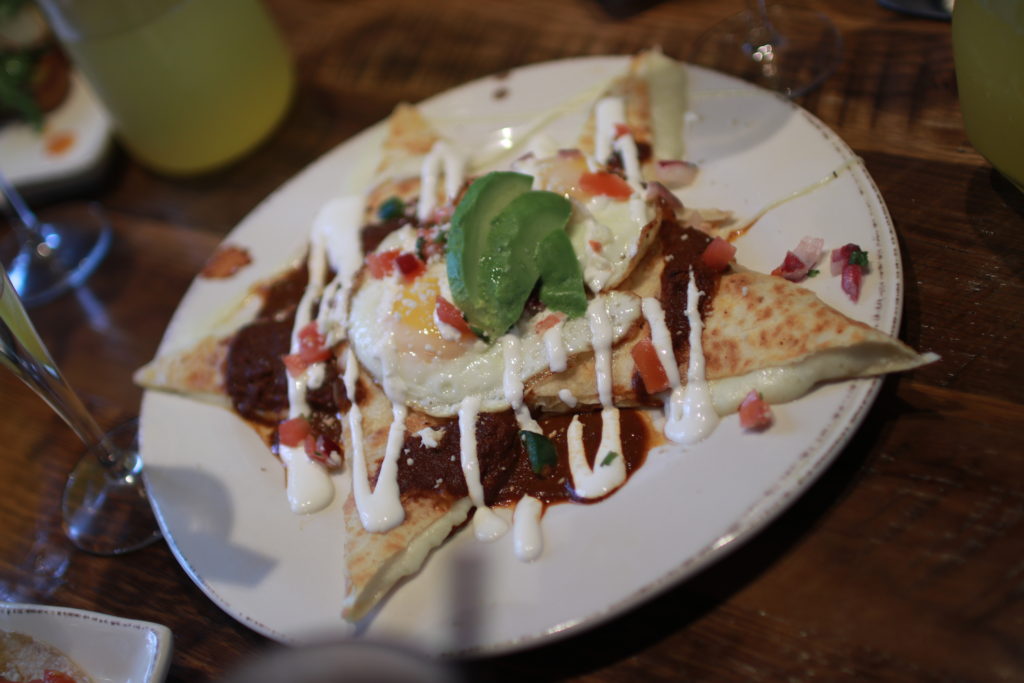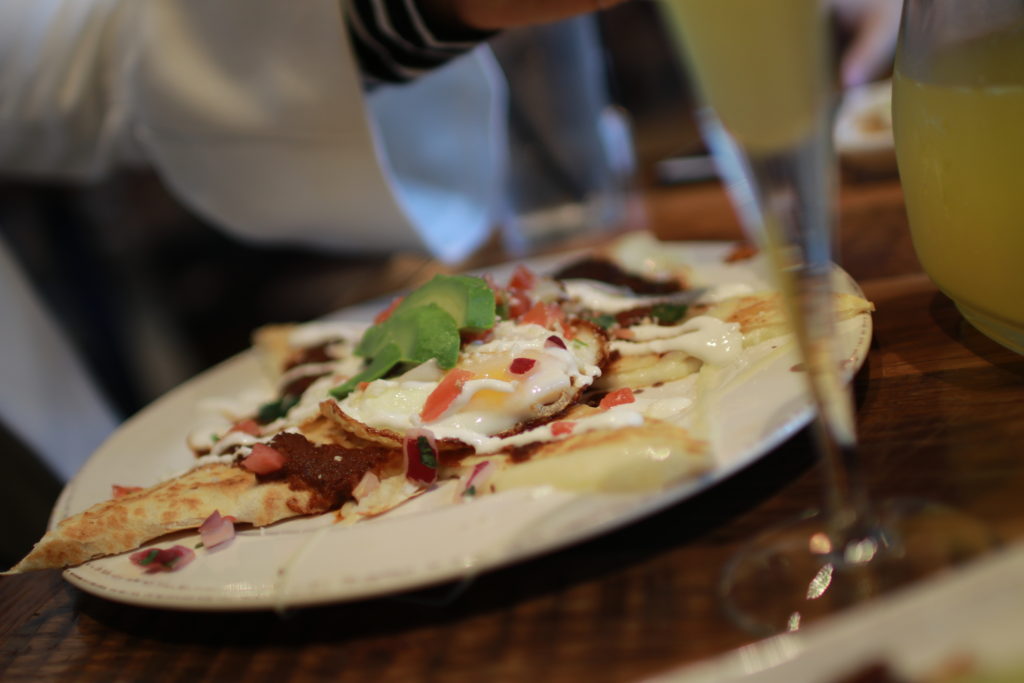 Sara decided on some delicious Avocado Egg White Tacos. The whole grain tortillas are filled with fluffy egg whites, fresh avocado, pico de Gallo, avocado cream and she got the potatoes instead of fruit – its all about balance after all haha. The avocado cream is something I probably would have ordered to dip my potatoes in had I tried this dish before devouring half of my plate.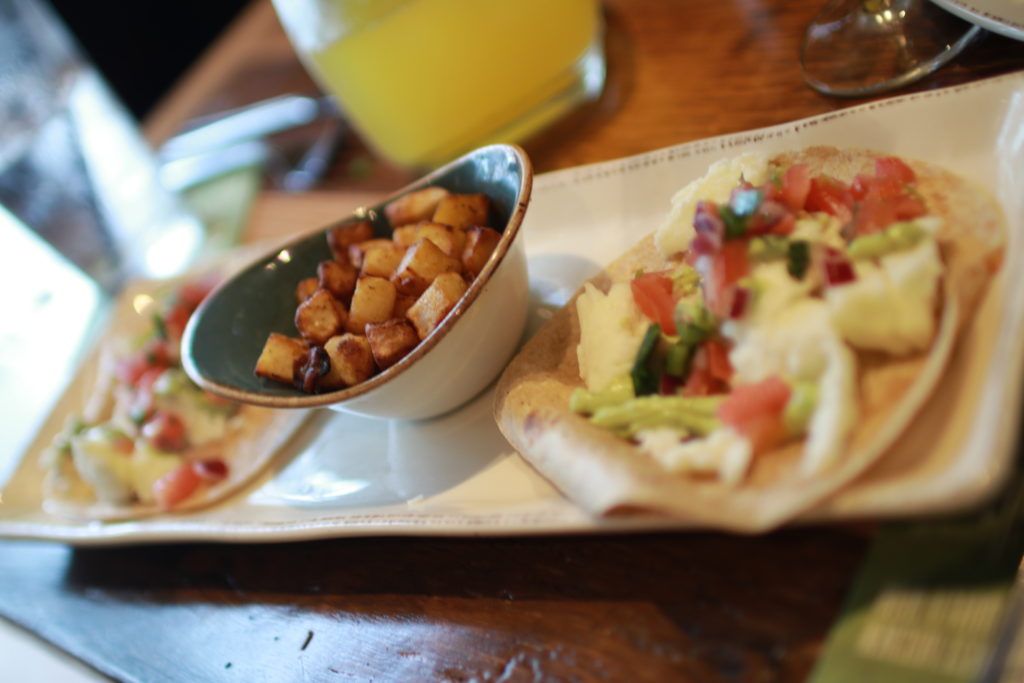 Lastly, Taylor went with a traditional Avocado Toast. From following her social media, you know she has a bit of an addiction. She's also vegetarian, so this was perfect for her. The warm toasted jalapeño bread has smashed avocado spread on It, spinach, sunny side up eggs, and smokey red pepper sauce. Yum!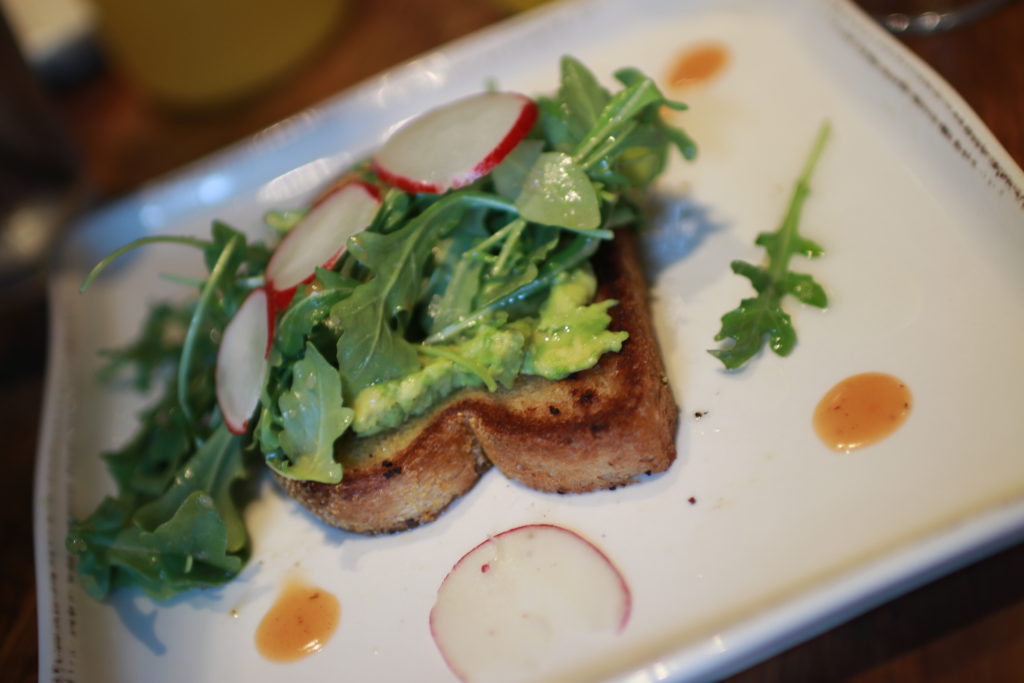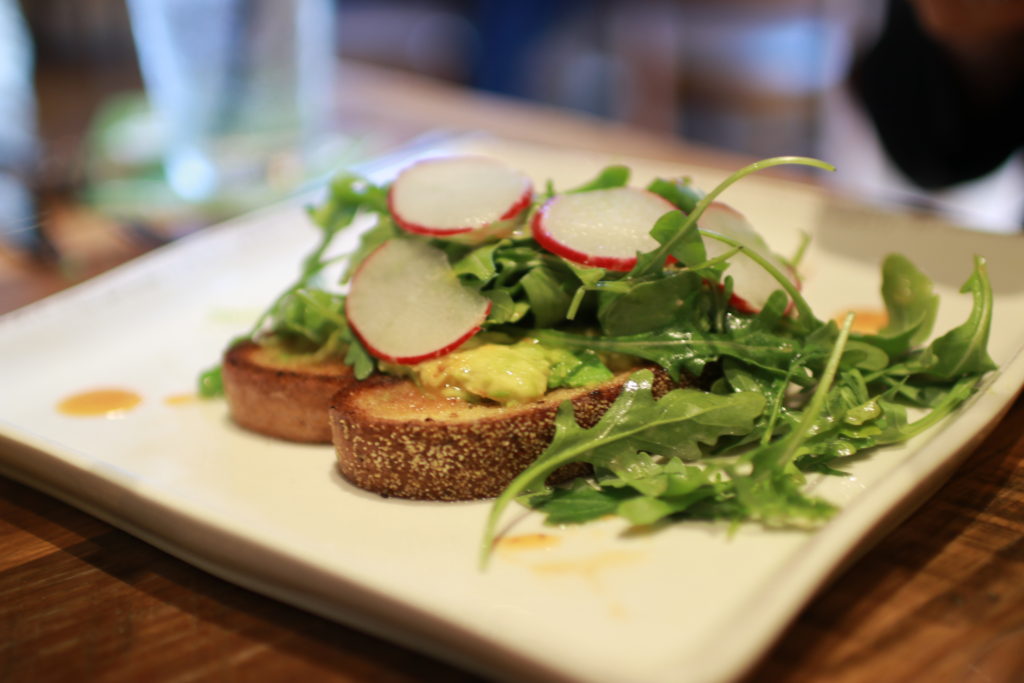 I'm sure you all are salivating over these dishes just as much as I am while writing this post. Aside from the tasty dishes, the service was also impeccable. We always had everything we needed – there was never an empty glass in site. I promise you that you want to check out SOL's downtown location as soon as you can! Sit in the dining room or a enjoy a seat at the bar. Their bartenders are great with conversation and they're pretty easy on the eyes too 😉 with that being said – you know where to find me during happy hour today…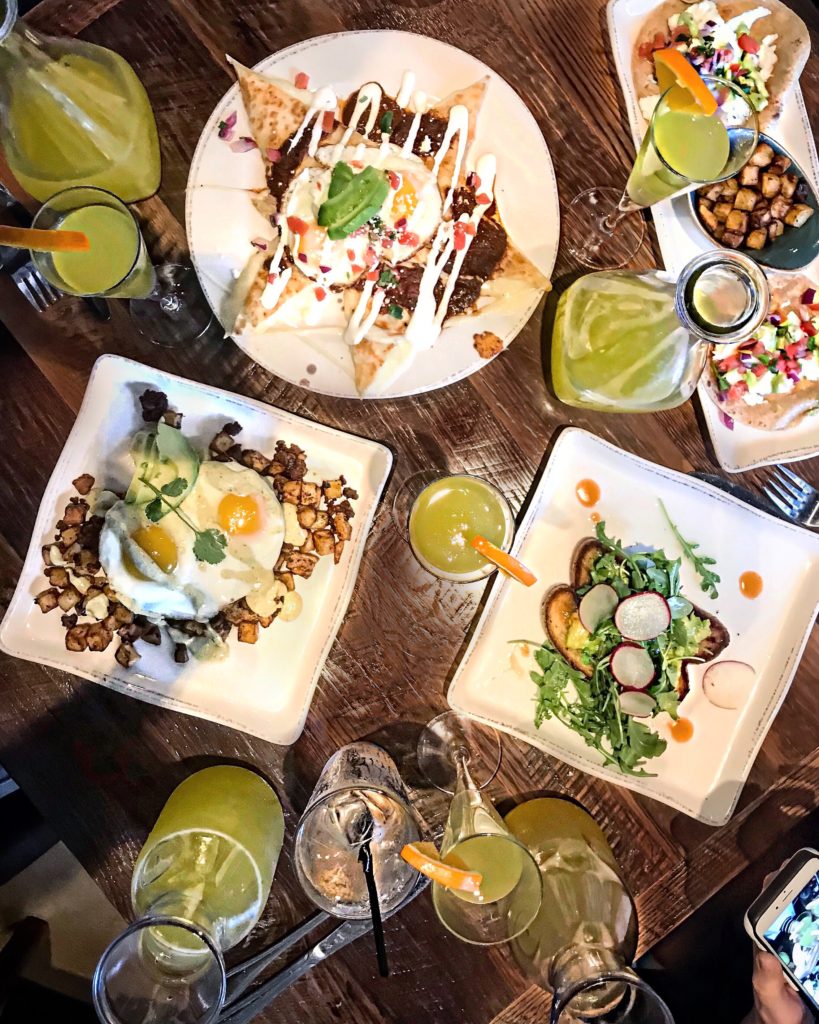 SOL Southwest Kitchen & Tequila Bar