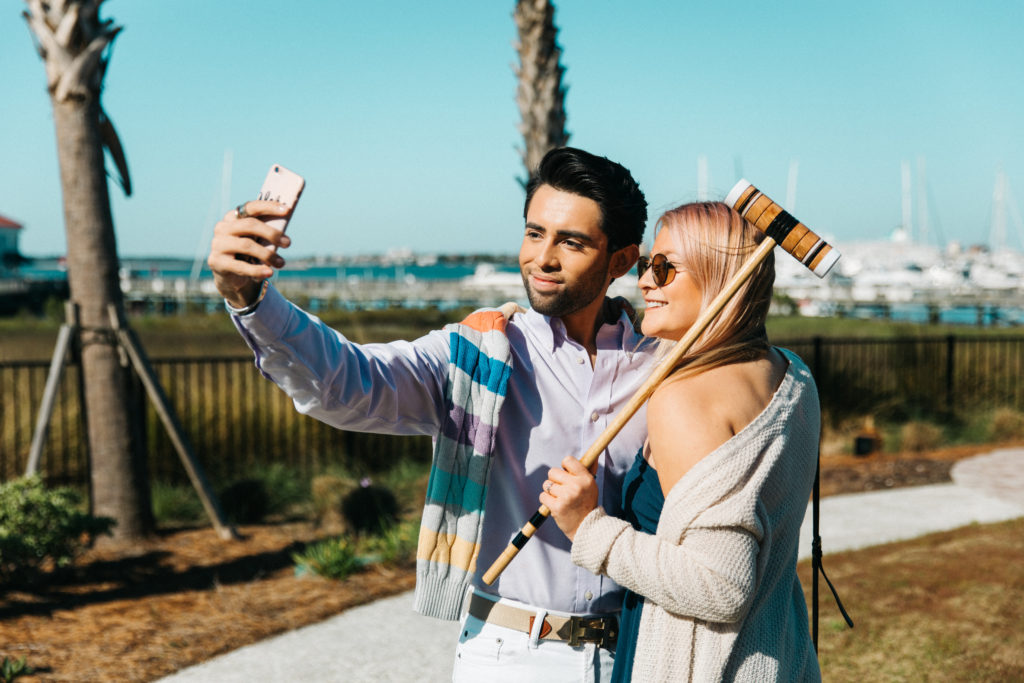 Who is excited that Summer has finally arrived?! I know I am! It's time to enjoy the warm weather with friends and family. We headed over to Beach Club Charleston for a little fun in the sun. Summer is all about new experiences, so we went out for a little game of croquet followed by snacks and a few drinks. Of course, we never miss an opportunity to dress for the part! A little Hamptons inspiration and lots of Brooks Brothers helped us play the part.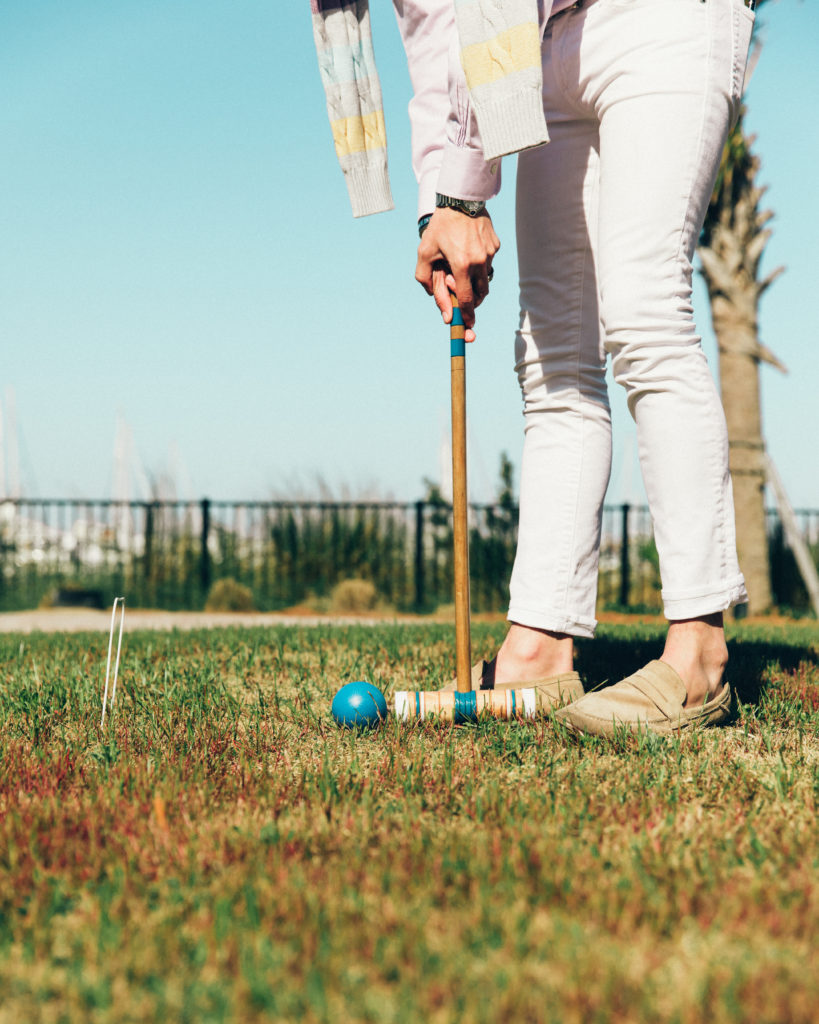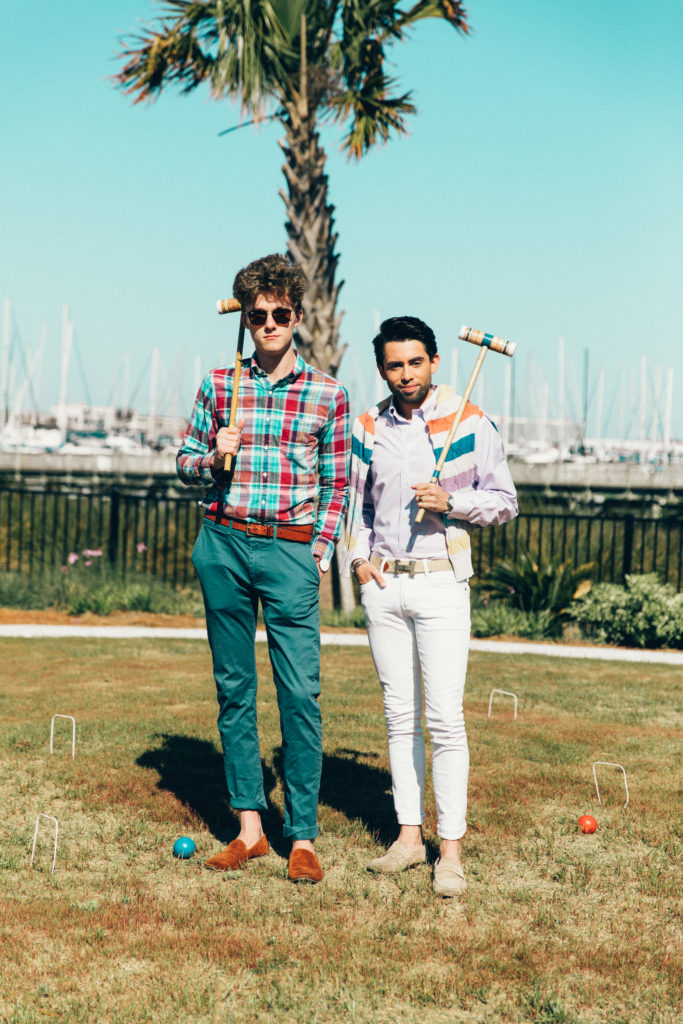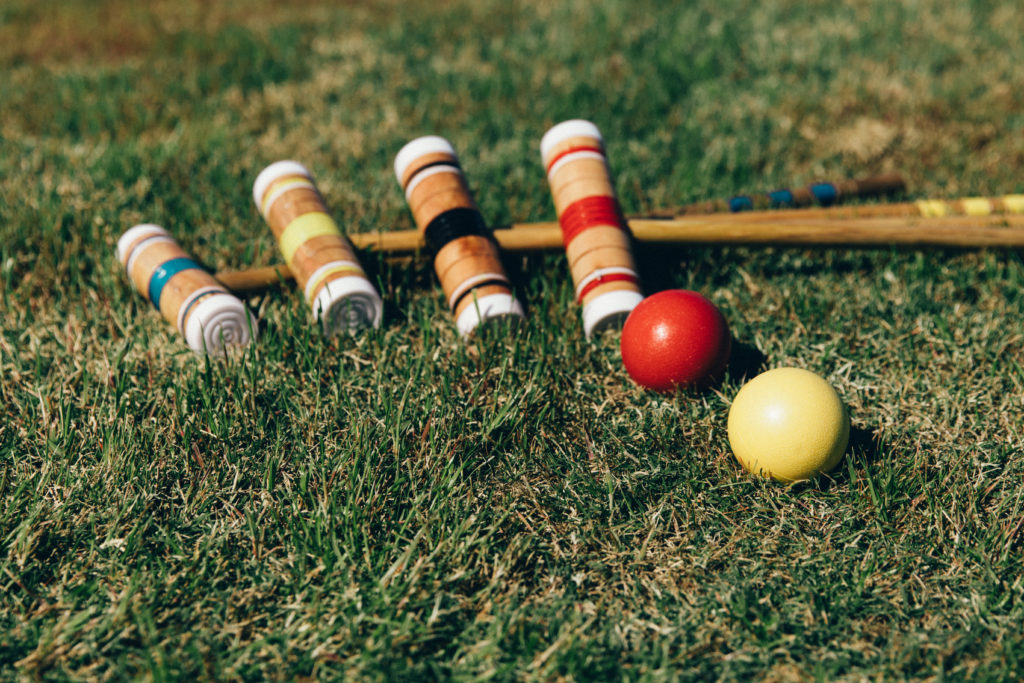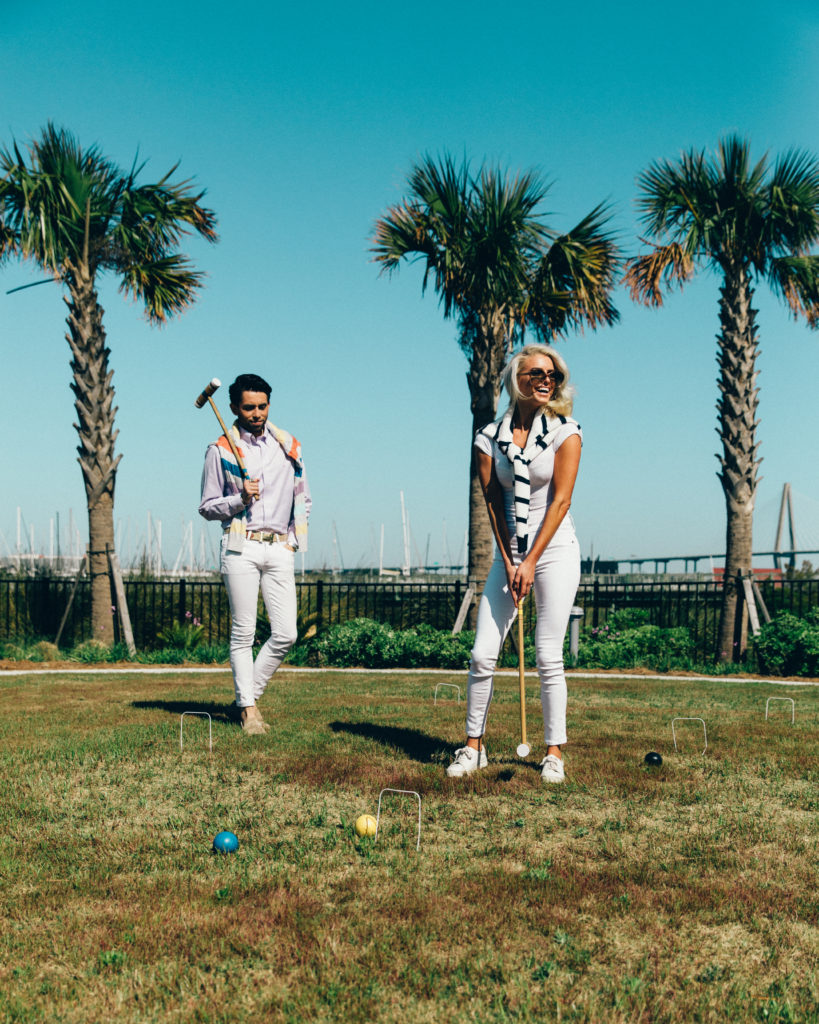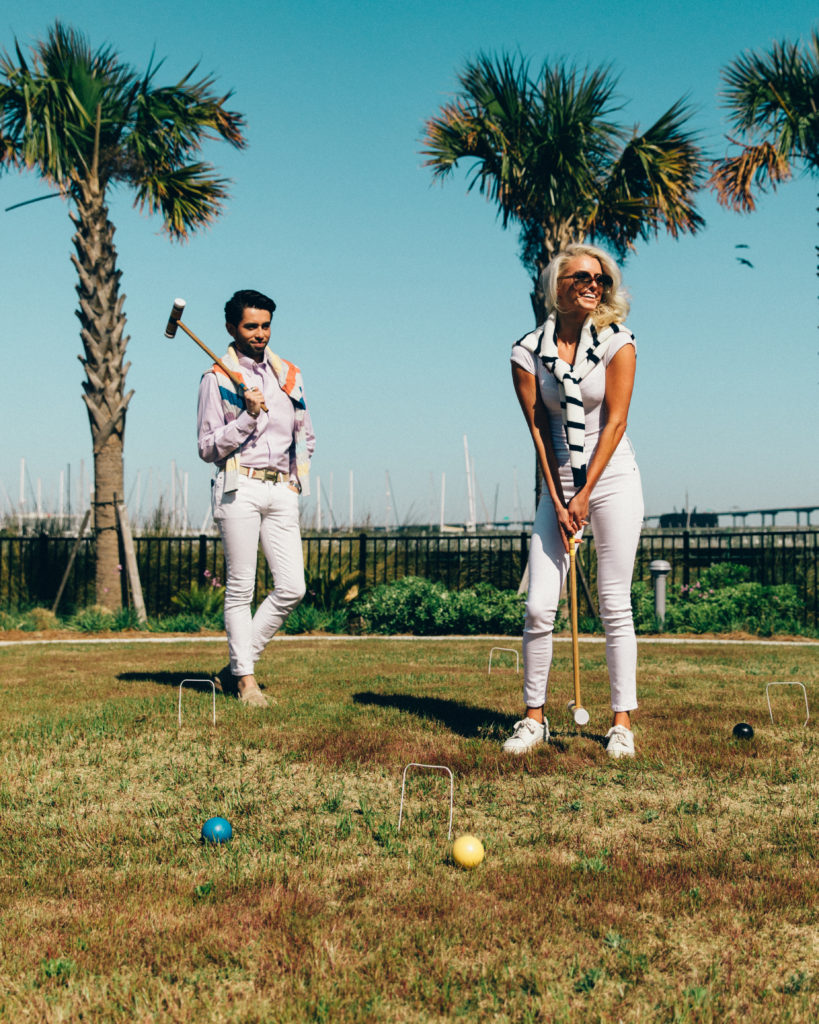 We went out on a cooler day and being right by the ocean there was a slight breeze. So we opted out for long pants and a few sweaters to throw over…after all, whats croquet without a tied sweater and pastels, right? My sweater is from the Spring '18 collection by Brooks Brothers. I loved the horizontal stripes and crew neck with the light grey backdrop. Definitely a piece that could be paired with a lot and go easy from day to night. The supine cotton makes the knit breathable for those summer breezes. Its on sale now for just $70 – here.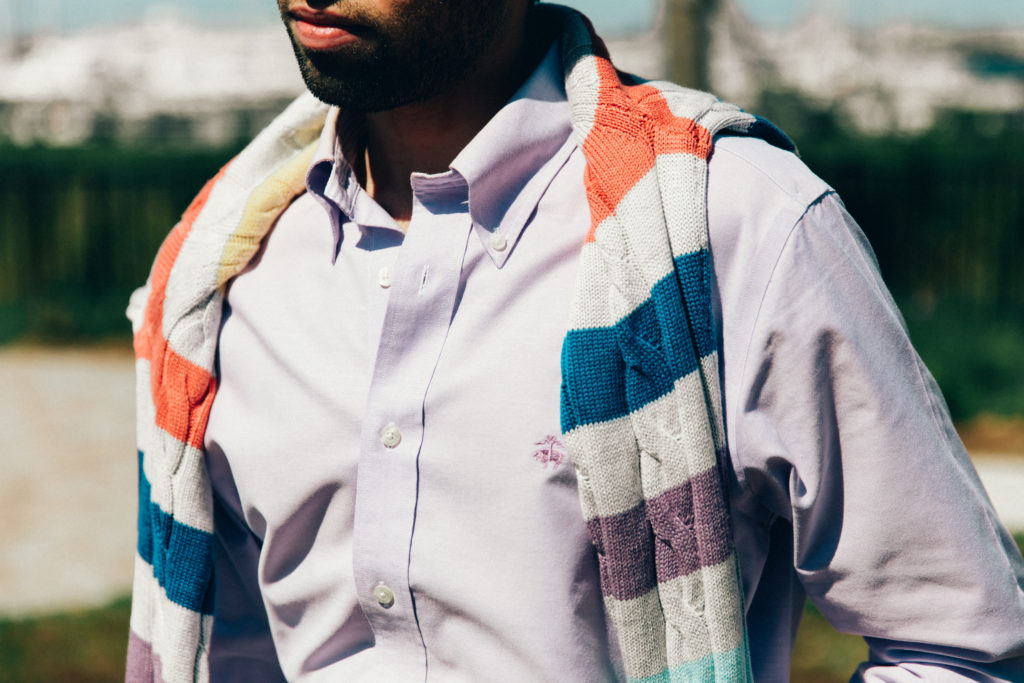 I opted for also wearing a button down shirt color that I never wear. Of course, I stuck to the Brooks Brothers button downs that I love. At this point, if its a button down, its 98% a possibility that its a Brooks Brothers shirt. They offer various fits in their shirts, but the Regent Fit is my favorite due to the more tailored fit and less slack around the waist. As a person who is constantly on the go, I also love that these are 100% non-iron sup pima cotton – pop them in the dryer for 2-3 minutes and they'll be fresh and ready to go! Definitely a plus. These comes in various colors and are only $92, check them here.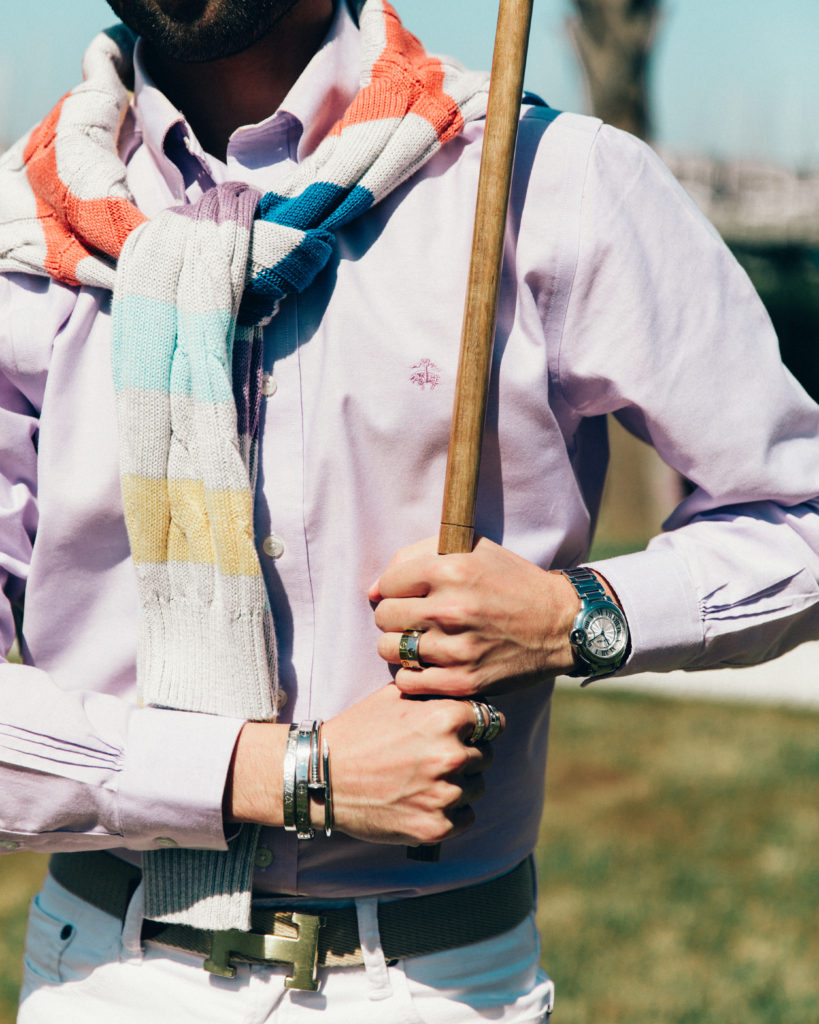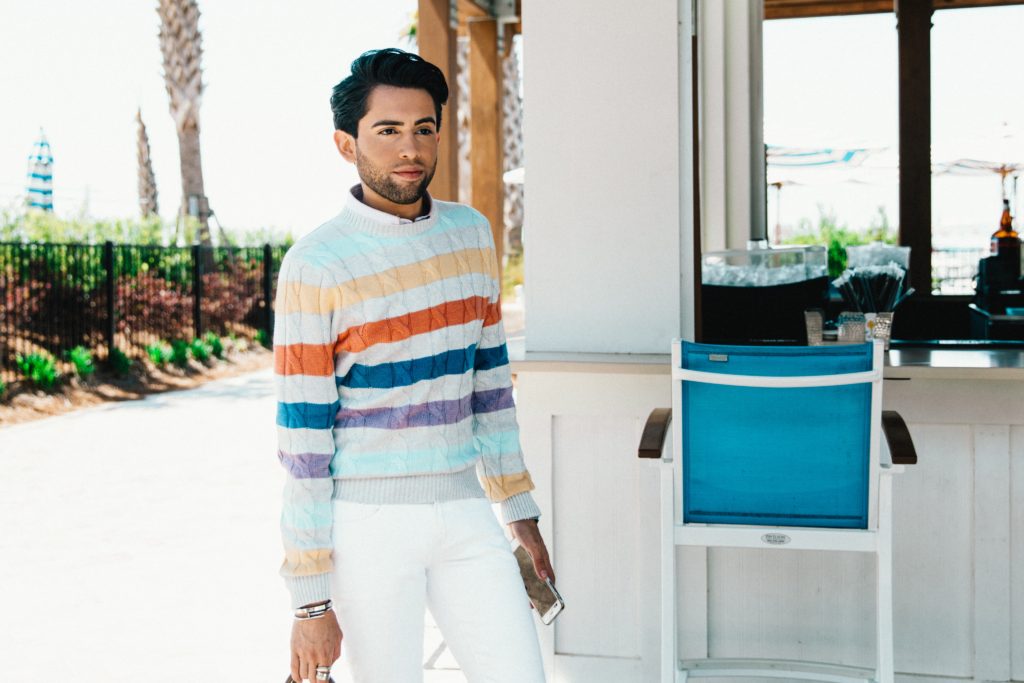 Finally my summer wardrobe wouldn't be complete without a pair of white denim. Like must of my denim, I stick to the skinny fit from Gap. I've said it again and again, their denim has such a tailored fit! They have a little stretch, but also not lose their shape over time. The skinny fit is mid rise and is skinny through the whole leg. Best part, their also stain resistant! At only $70, there isn't a better deal for the quality – find them here.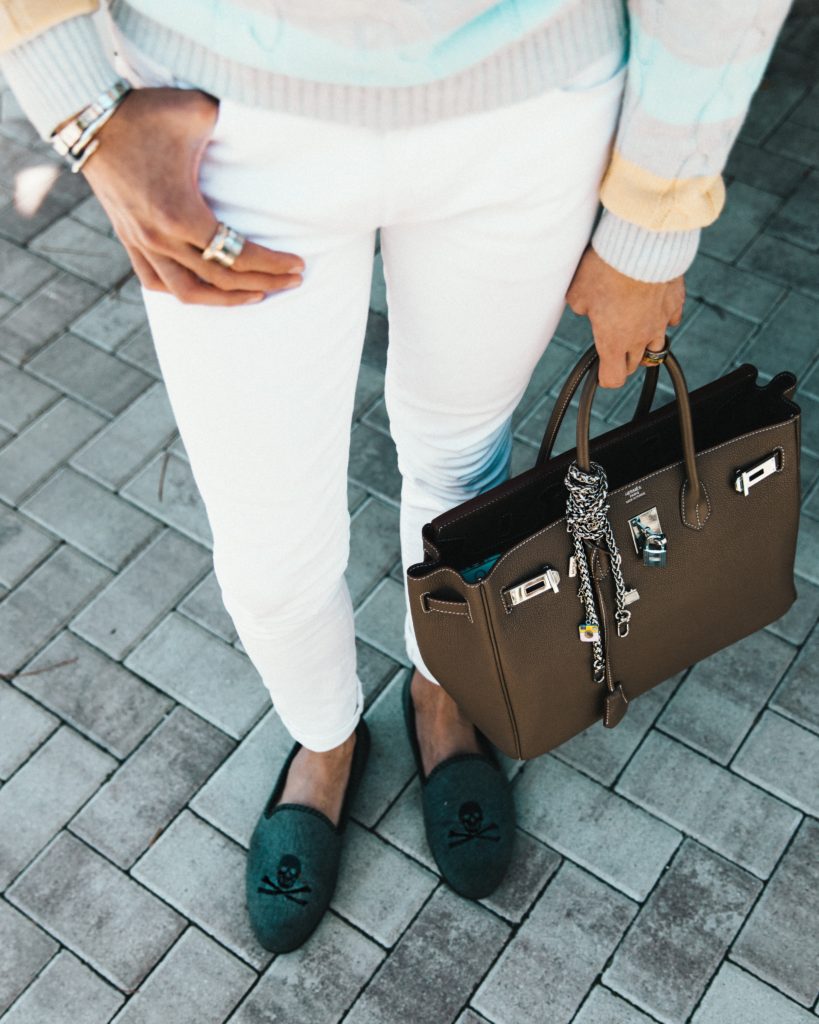 To finish off the look, I paired my limited edition Jack Rogers skull slippers. These are so comfortable and I can not wait for Jack Rogers to release more new styles! In the meantime, you can still purchase a couple of their classic loafers – here. My accessories and watch are all from Cartier, Pretty Connected Shop, Coordinates Collection, and Hermes.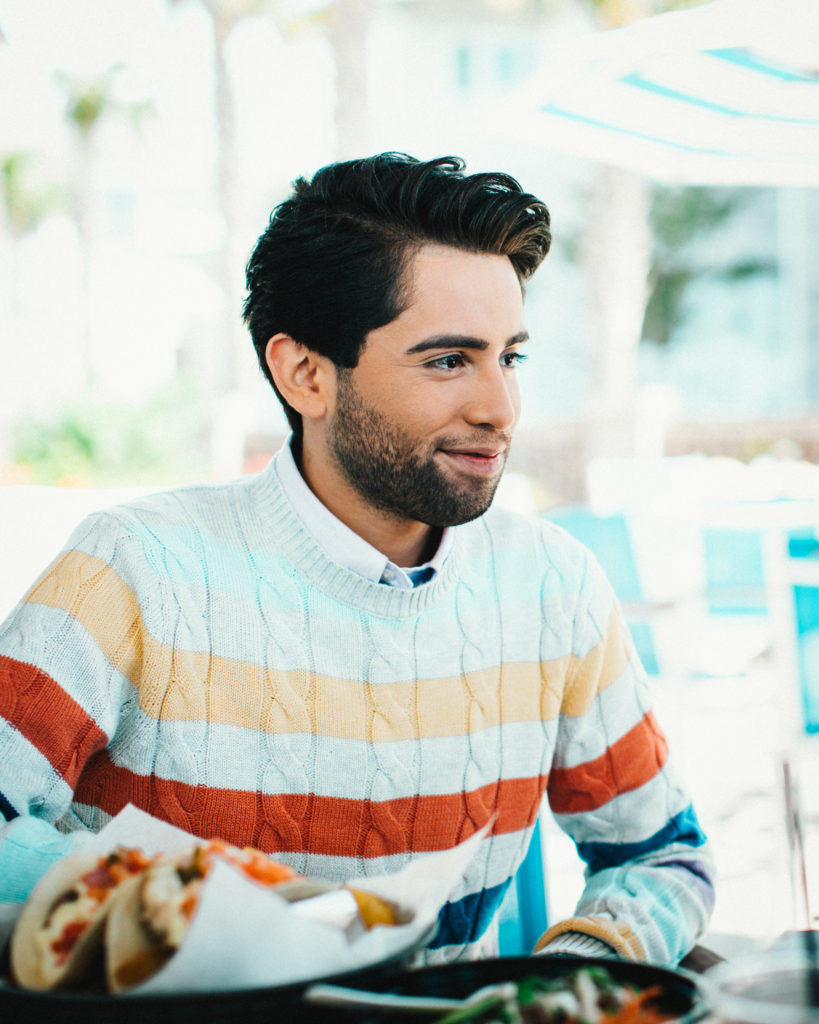 Last, but certainly not least – I used my Maybelline Super Stay 24 hour foundation in shade 120, Bershka Collection Mascara, Mac Cosmetics concealer and bronzer, and my Urban Decay Cosmetics All Nighter to make sure I didn't sweat the whole look off! What do you all think??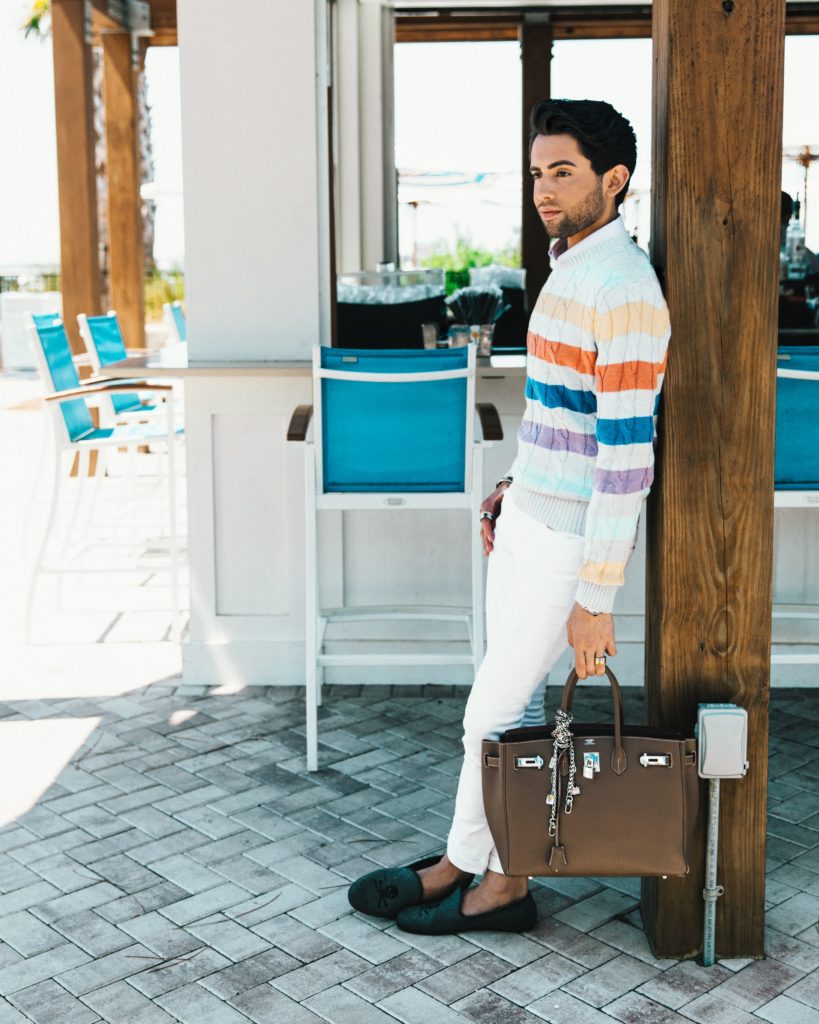 Photography by Alex Carlton Miller – @acarltonmiller