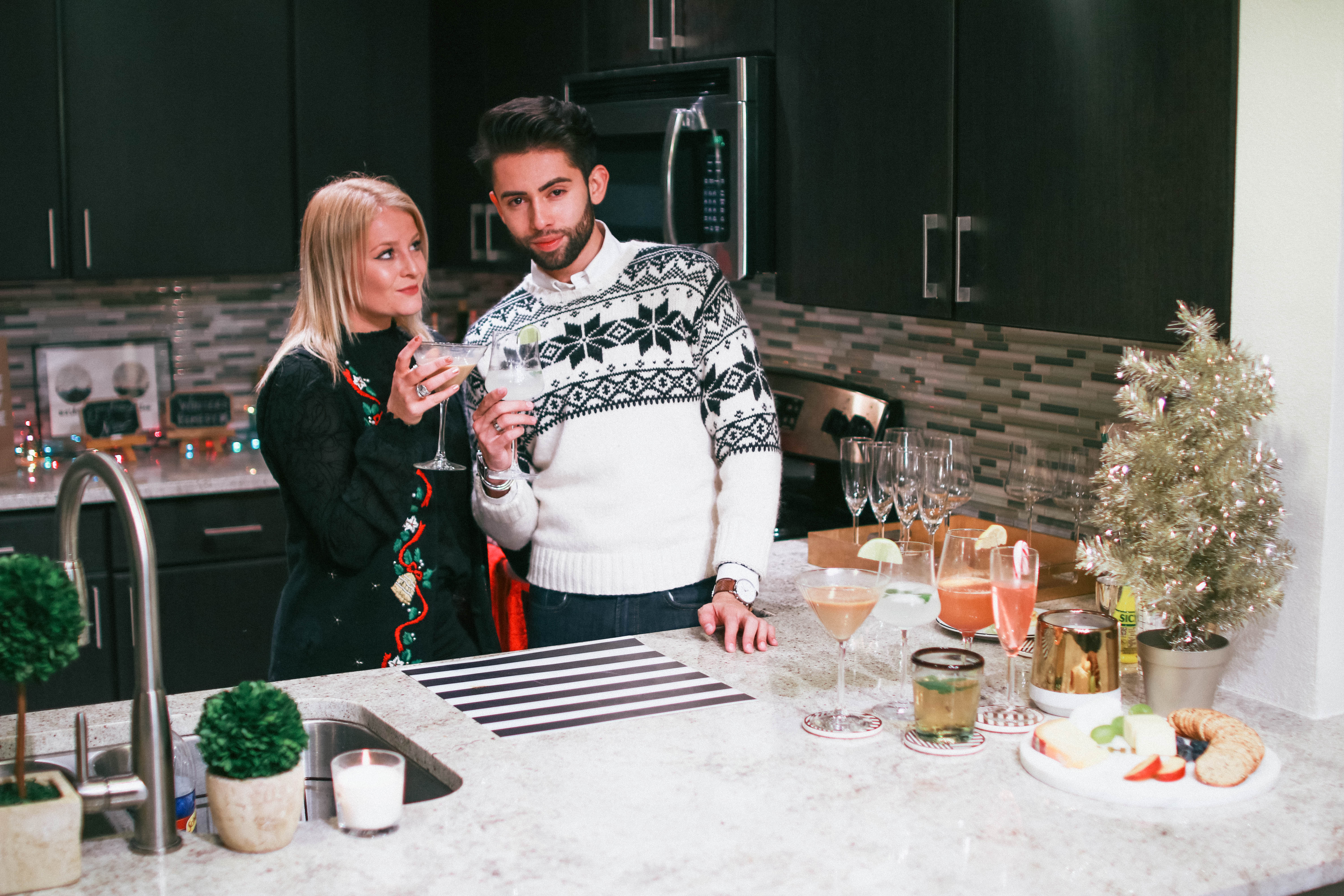 Yes, that's right, I forced my best friend, Taylor (@TaylorKFlynn), to make our first ever YouTube video! Now, before you watch it – there was a lot of technical difficulties! Making YouTube videos is a lot harder than I thought!! The filming and collaborations were easy, but the editing and uploading, etc was a pain. Unfortunately, due to some technical difficulties, there are not any fun sound effects or crazy pop ups, but let me tell you, the funny parts of this video will have you cracking up!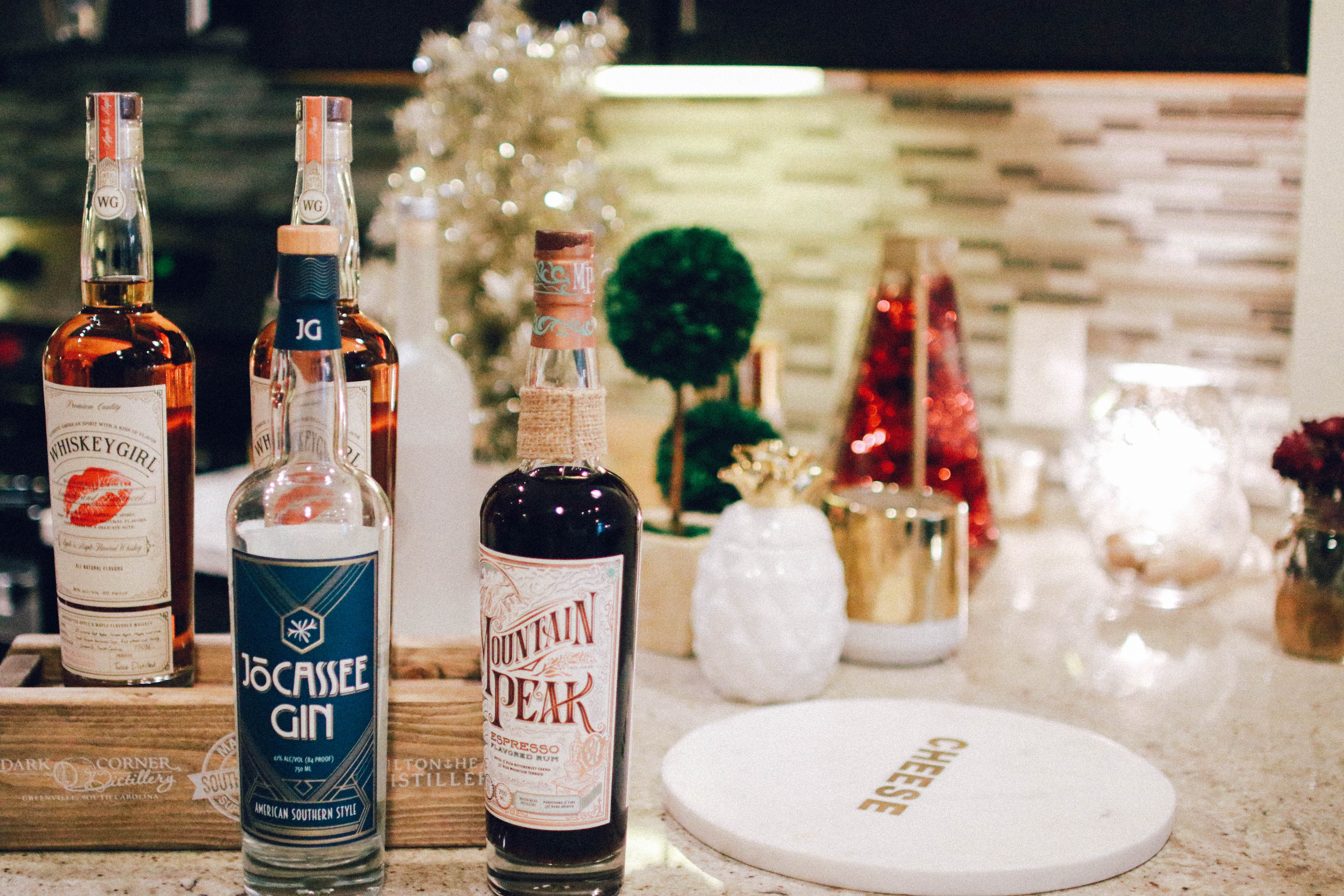 As part of our collaboration, you can check out all of the recipes on Taylor's blog – www.taylorkflynn.com  Hope you enjoy the shenanigans and let us know if you try out some of these cocktails! We had a blast making these! So, here it is – our first ever Youtube Video:
Let us know what you want to see next in the comments below! AND Check out and shop all the West Elm goods, Peep the recipes and the different liquors involved, Plus much more below: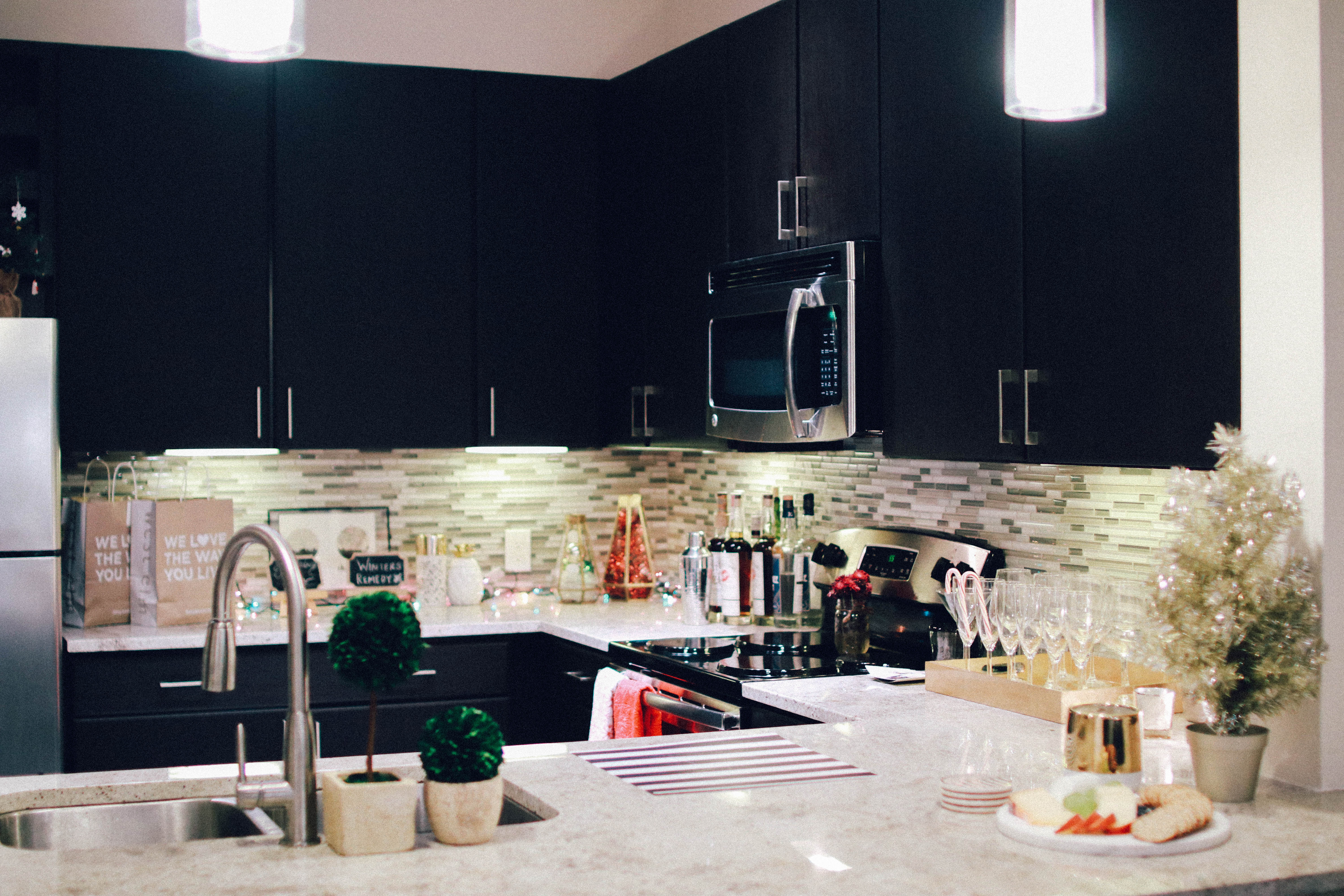 A BIG thank you to West Elm and West Elm – Charleston for collaborating with us and outfitting the Kitchen Space for our video!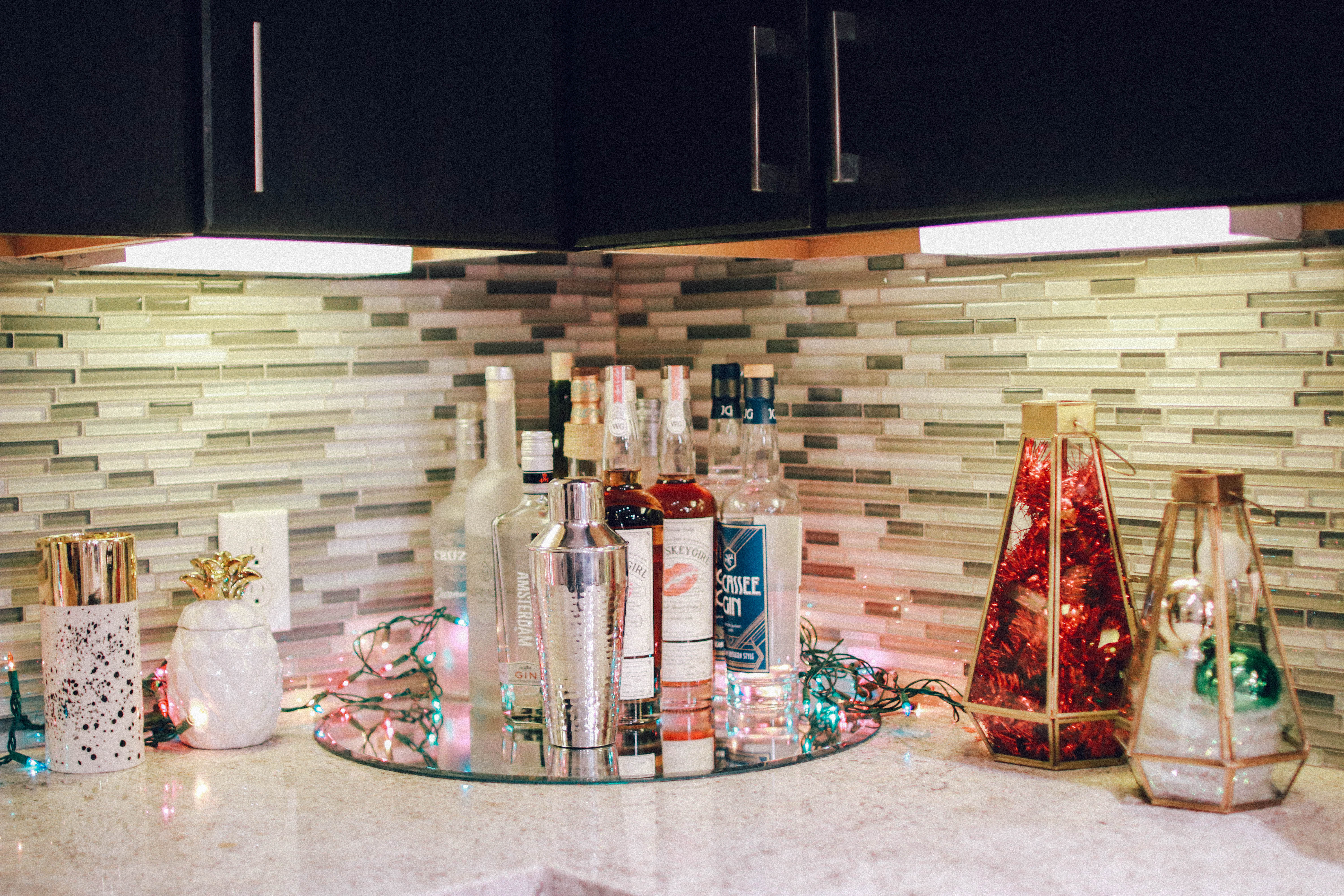 A great bar set up thanks to Aermoor Vodka, Jocassee Gin, Whiskey Girl, and Mountain Peak Espresso Rum! All great sponsors of our Holiday Cheers Cocktail Recipes!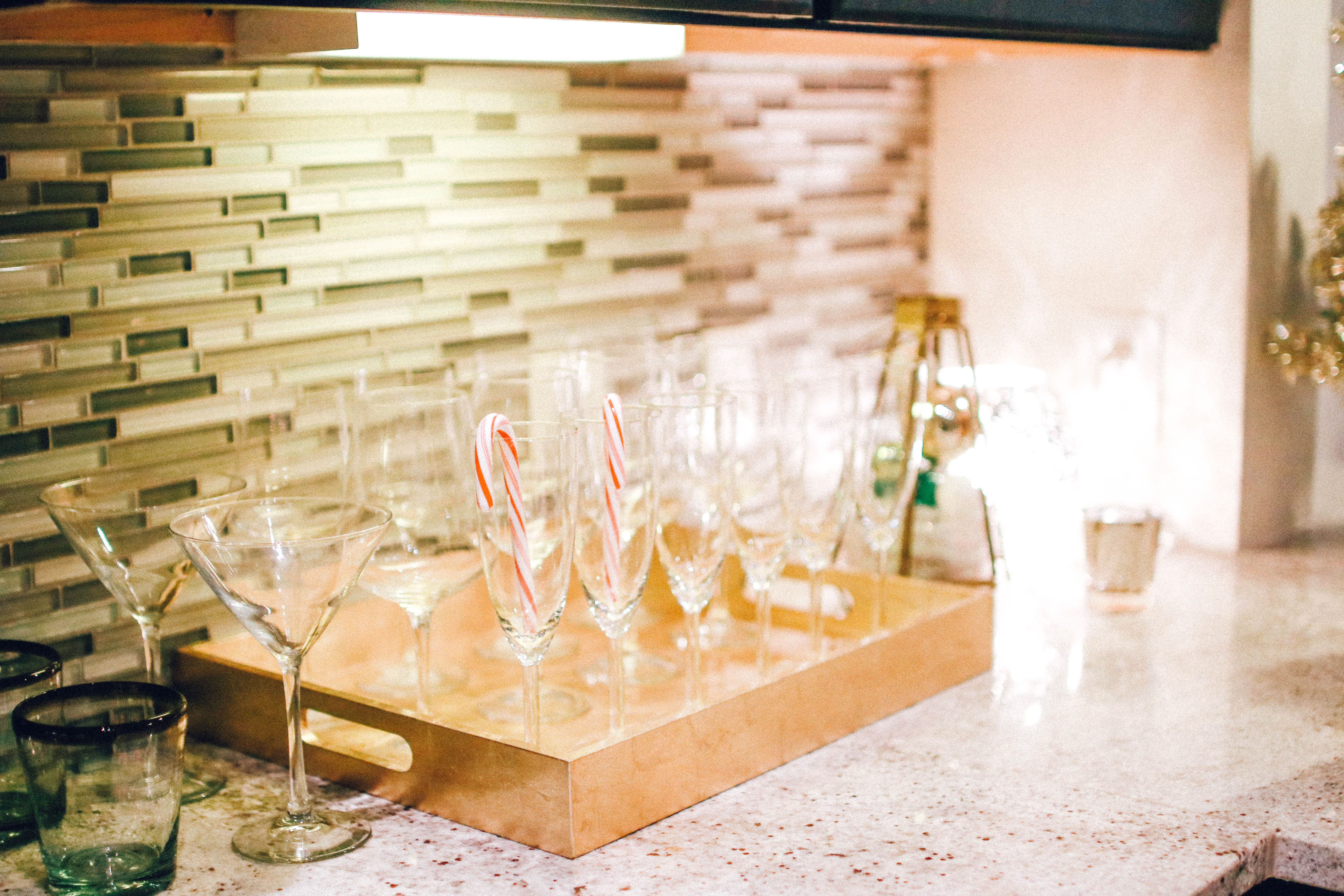 Large Gold Lacquer Tray by West Elm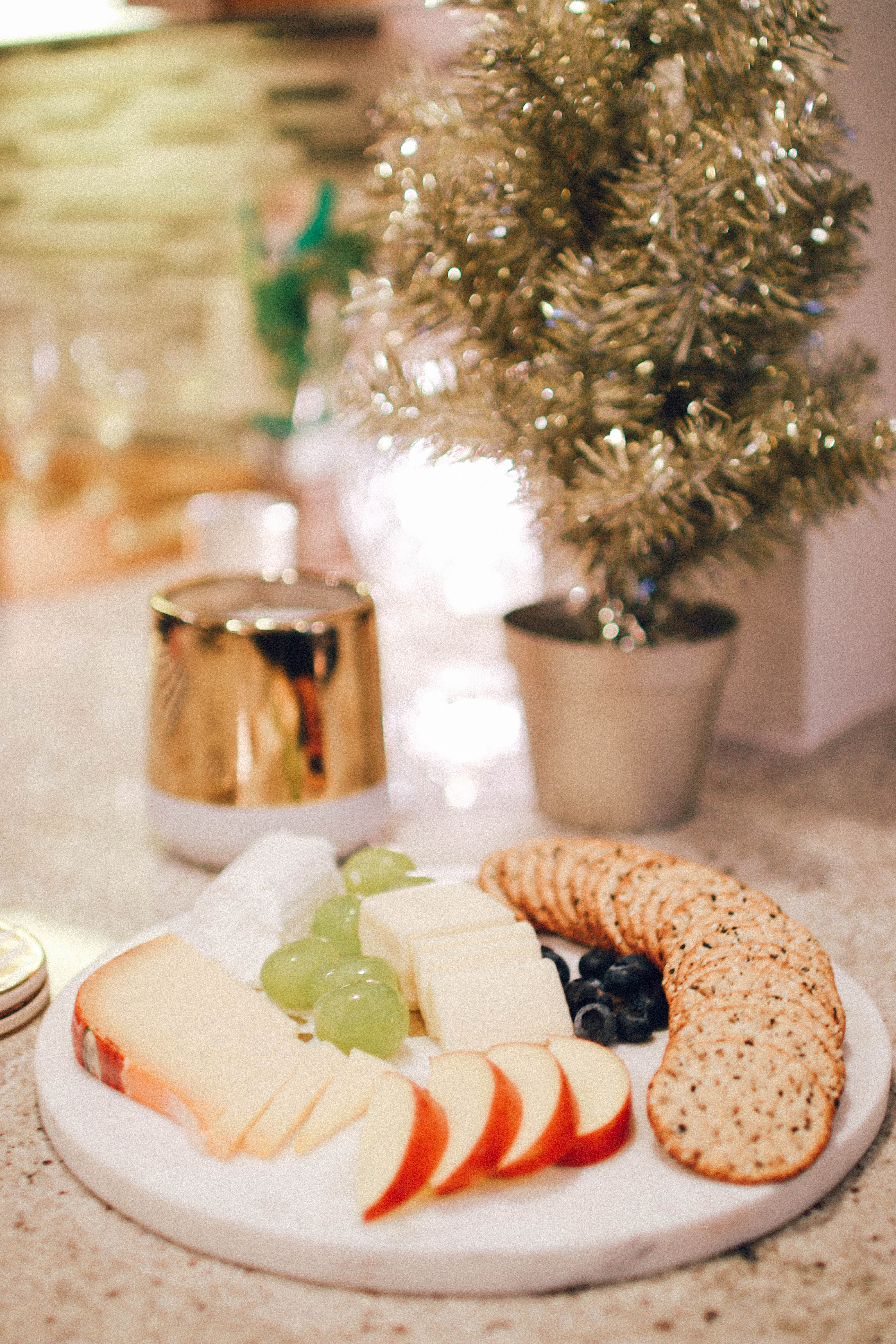 Marble + Brass Inlay Cheese Board by West Elm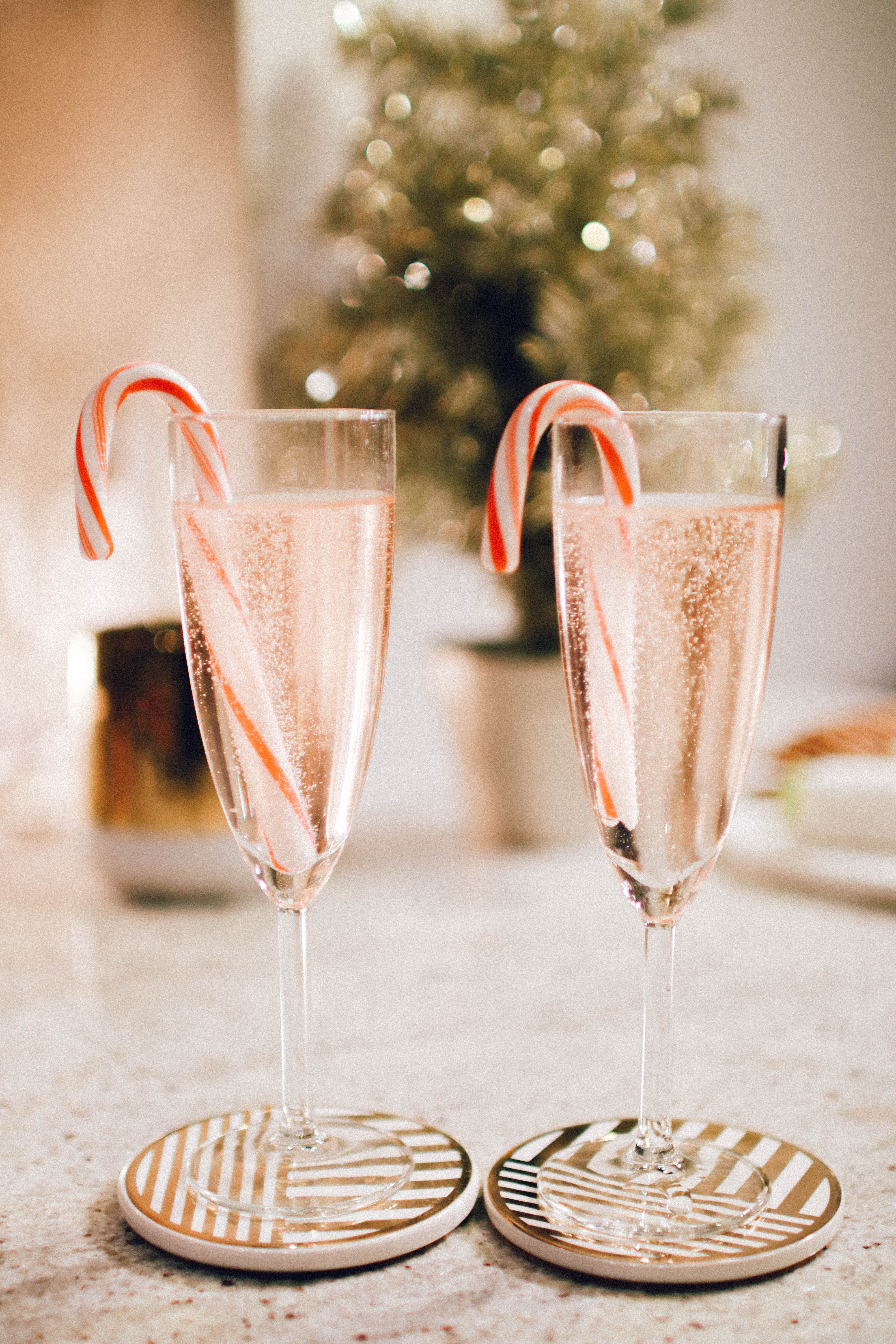 Linear Gold Coasters by West Elm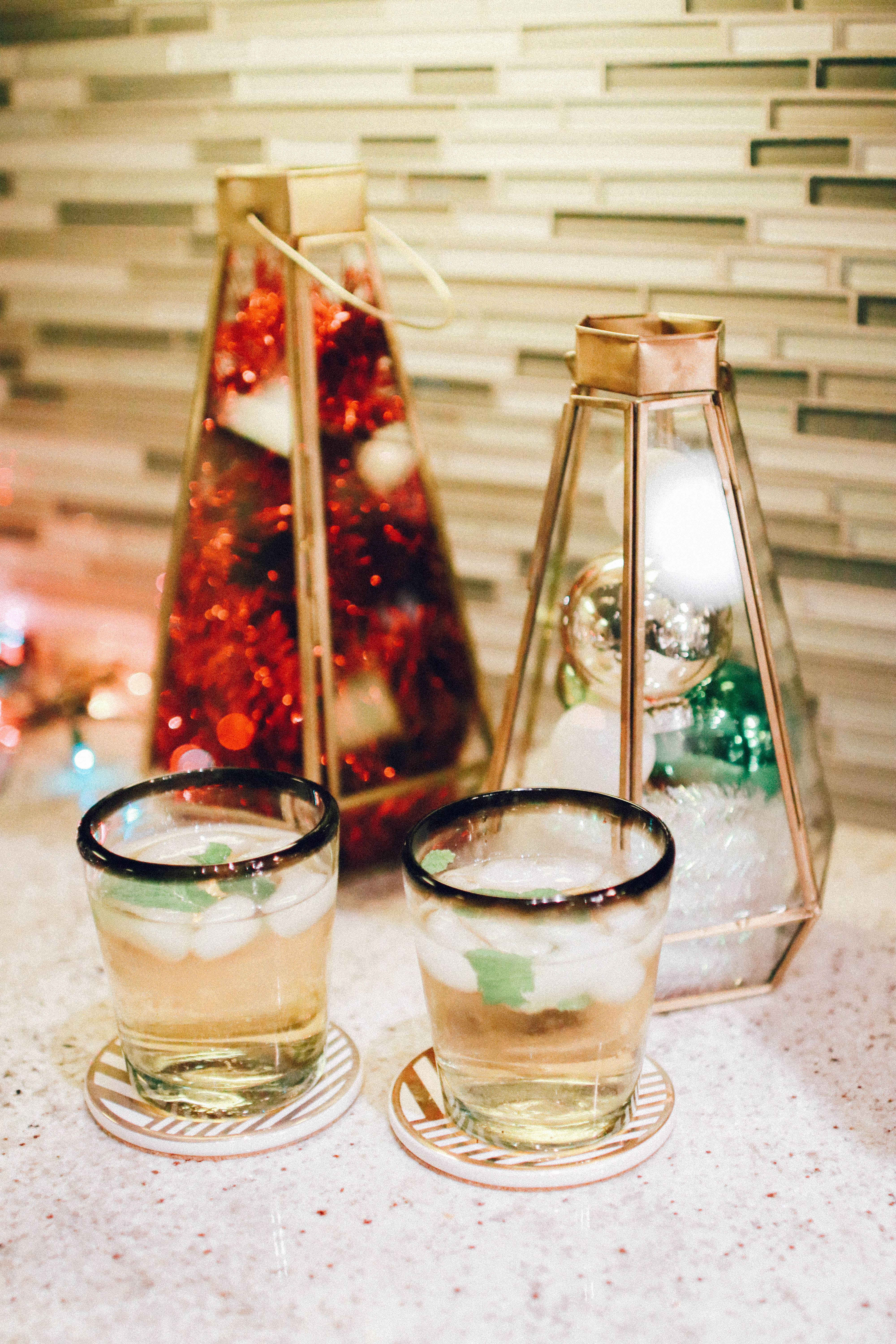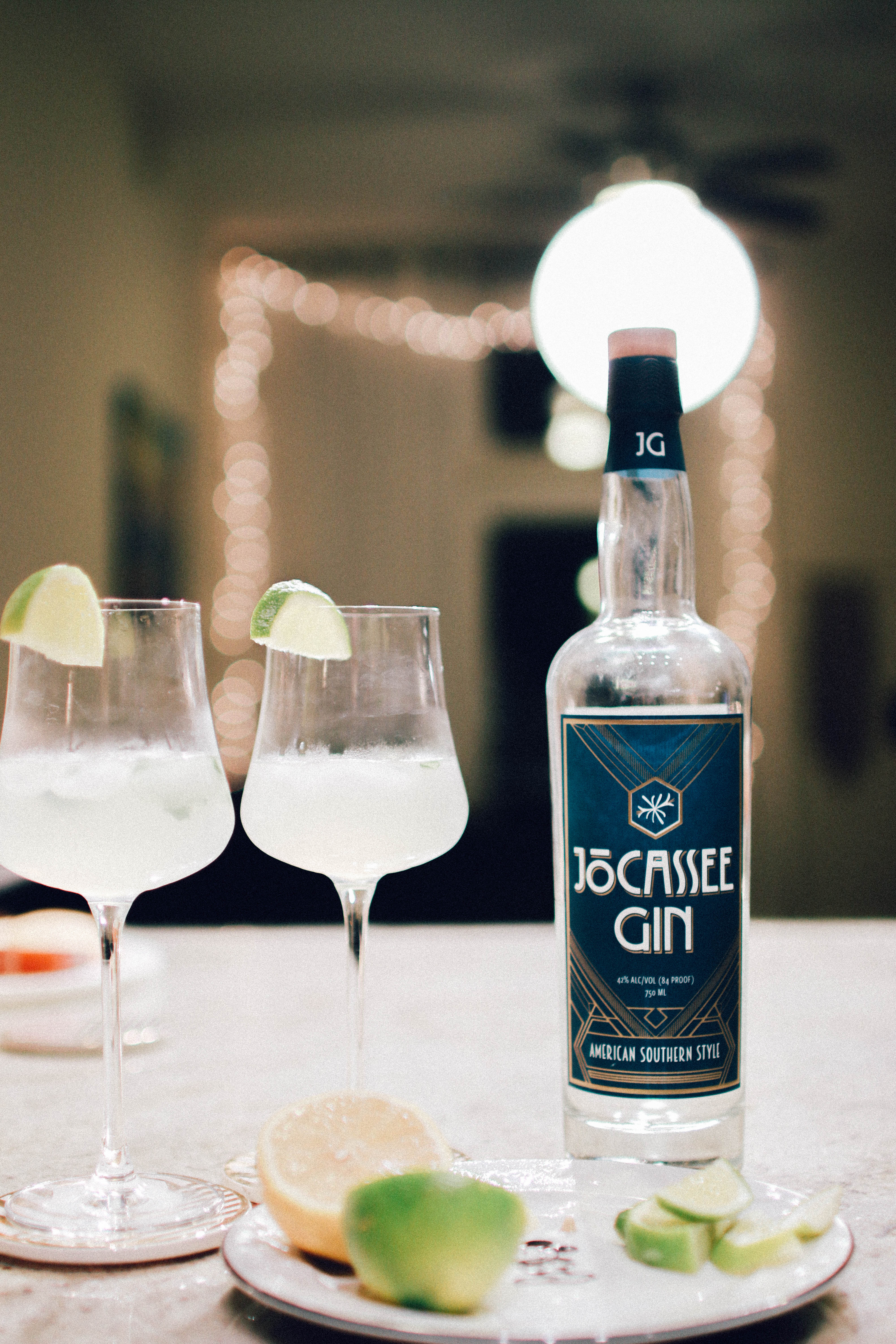 Hipped White Whine Glasses by West Elm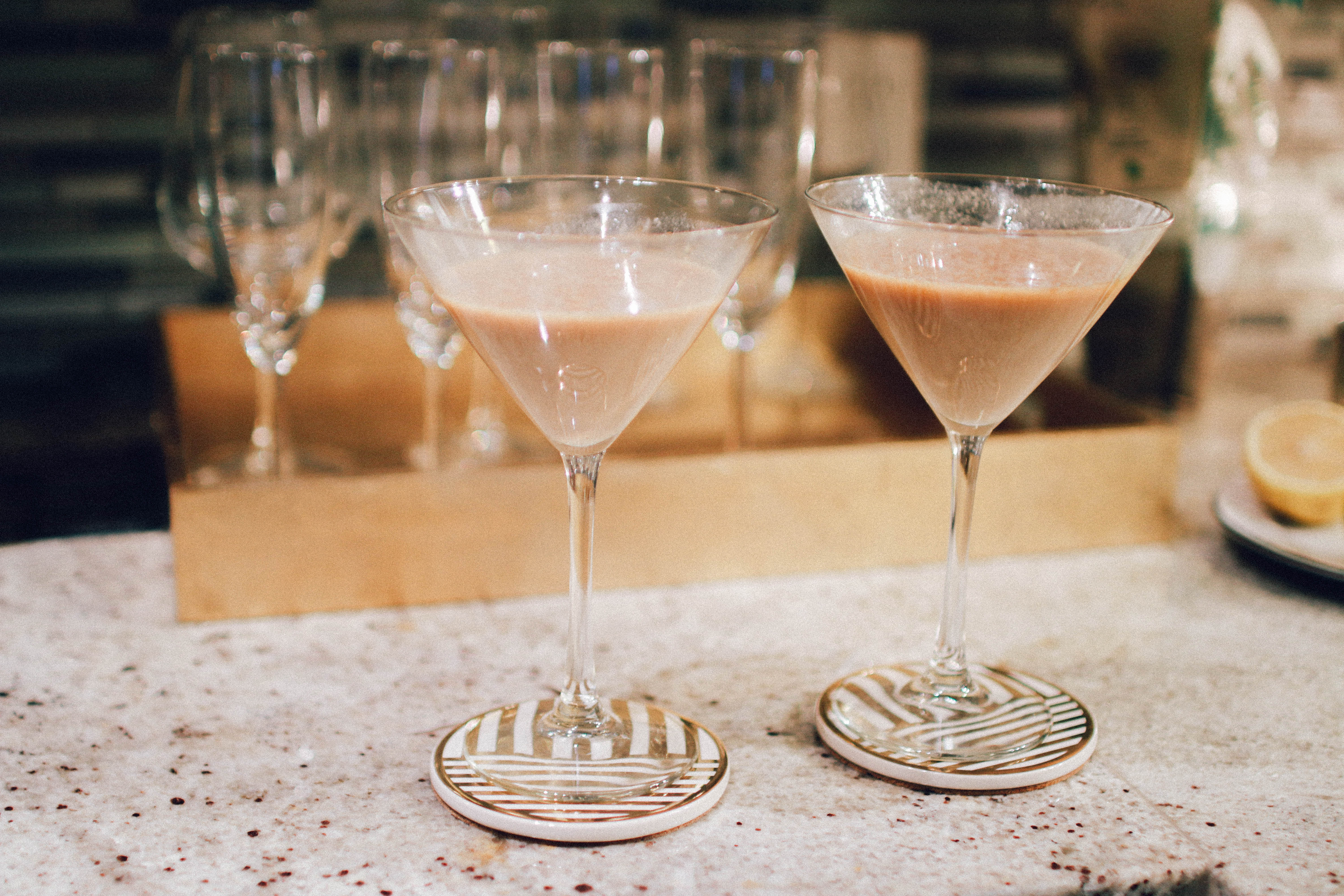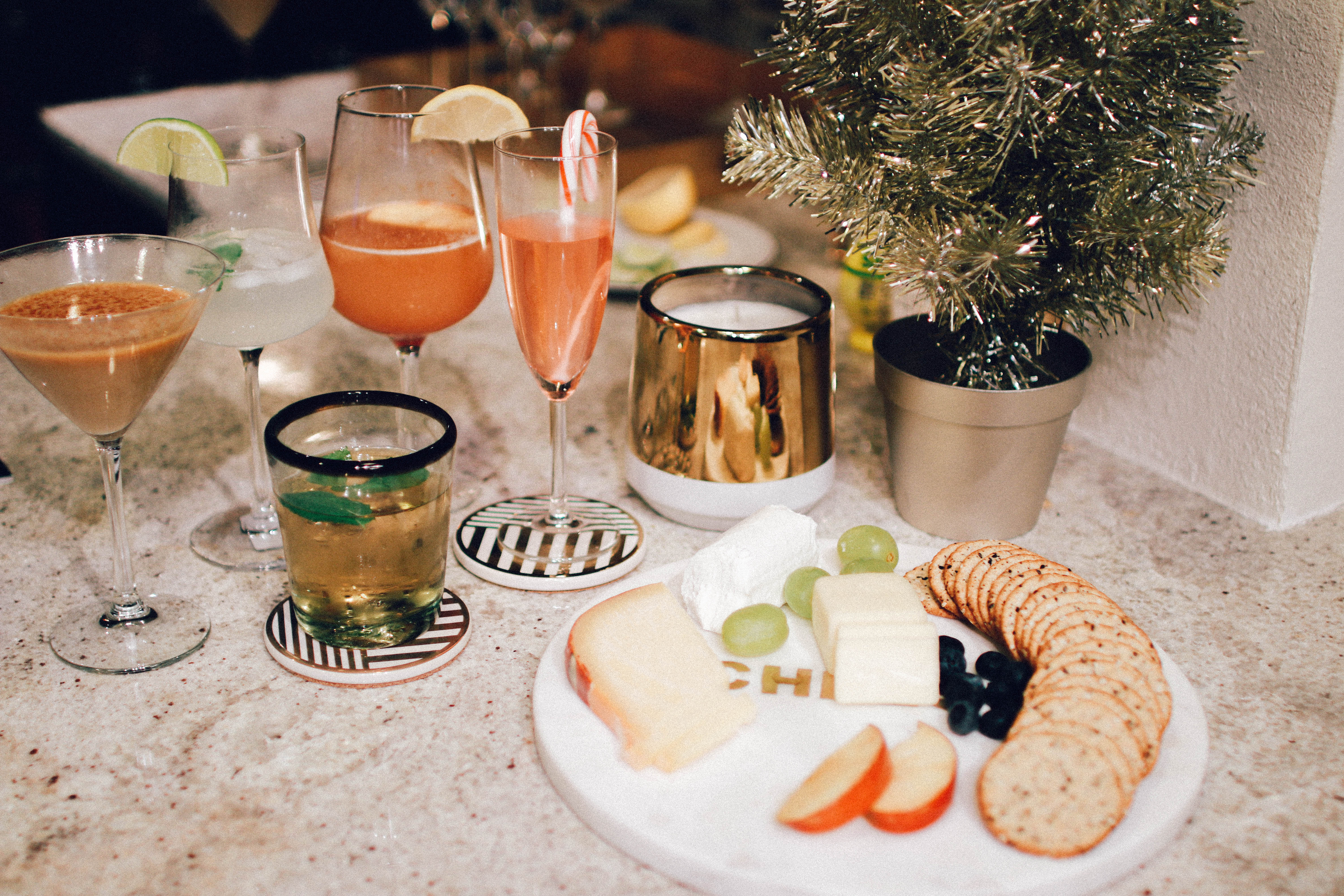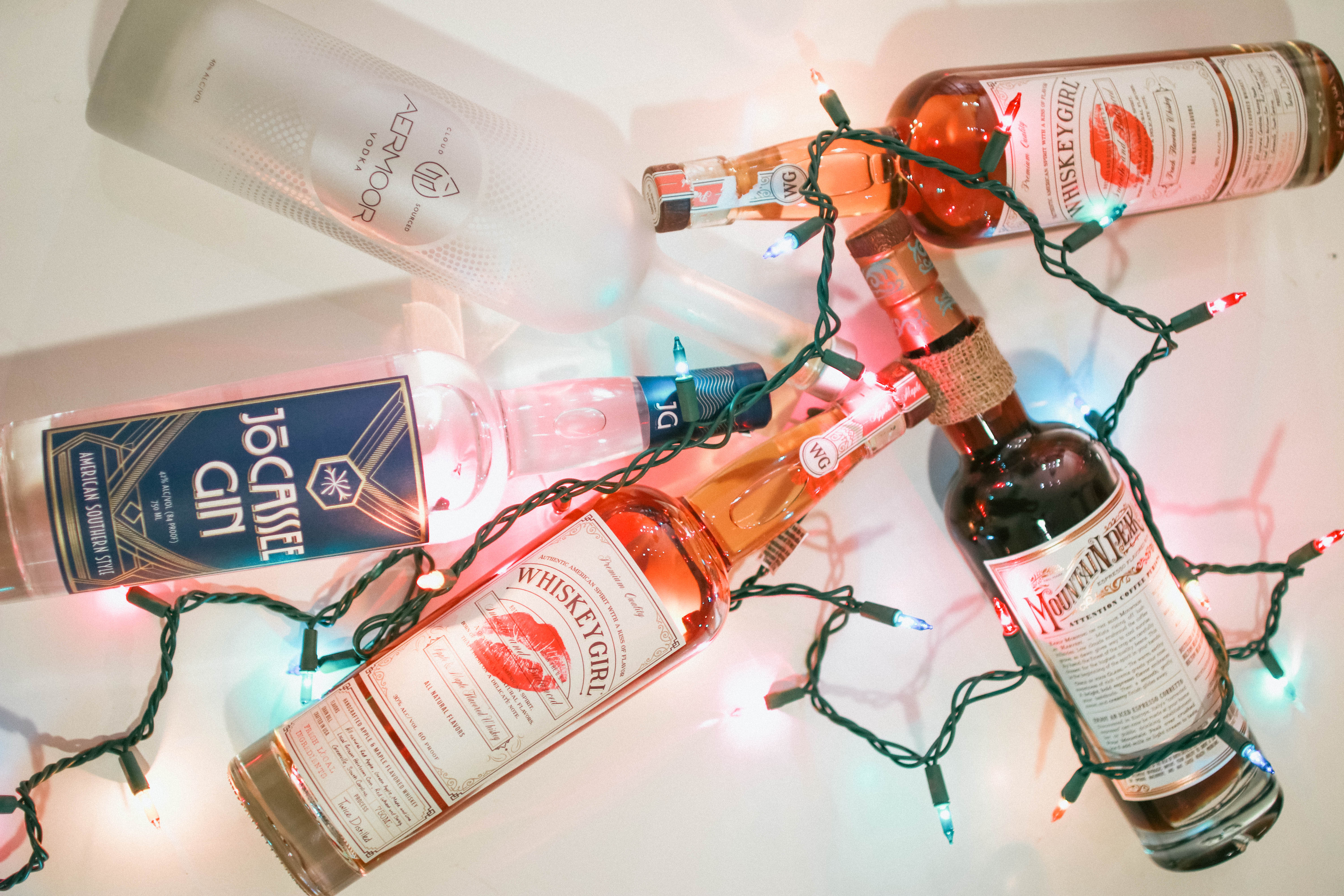 RECIPES:
Whiskey Girl – Peach Mint Julep:
Everything Nice – Recipe by our expert friends, The Cocktail Bandits
Winter's Remedy – @thecocktailbandits
Espresso Coretto